Materialize helps businesses meet the growing need for actionable intelligence from streaming data. As the only system that enables engineers to completely develop for streaming data in standard SQL, Materialize accelerates the development of tools, interactive dashboards, and customer-facing applications. The New York-based tech company helps enterprises realize the immense benefits of moving to real-time with powerful use cases across end markets.
Built on a groundbreaking data system developed for nearly a decade, Materialize's SaaS platform solves a data-analysis challenge for companies worldwide. But the company needed to overcome one obstacle before achieving rapid global growth: hiring software engineers with the niche expertise required to work on the company's highly sophisticated database.
"Finding capable software engineering talent is a challenge on its own," says Charles Horner, Chief of Staff at Materialize. "Finding people who have the experience to build something as complicated and vast as our database is especially difficult."
Materialize identified talent in Germany and Spain with the ideal skill sets to continue product development. But with no international entities, the company needed a way to quickly and compliantly hire the engineers. "We didn't have the resources to establish an entity but also didn't have the luxury of turning down perfect candidates outside the United States," said Horner. "We really needed to find a way to work with these professionals."
Horner researched alternatives to the costly and lengthy entity establishment process and discovered the perfect solution: working with a global employer of record (EOR) partner. Faced with a wide range of providers to choose from, Horner determined that comprehensive service, compliance expertise, and thorough communication were the qualities Materialize needed most. That's where Velocity Global stood out.
"There's a distinction between full service and questionably full service," said Horner. "Velocity Global made it clear they would offer the highest level of service and the close partnership we wanted—along with full compliance that we weren't sure other competitors would provide."
Horner was particularly impressed with Velocity Global's knowledge and explanation of Germany's complex AUG law, which limits how long companies can use a global EOR partner to hire talent in the country. "Kelly [Account Executive, Velocity Global] went out of her way to clearly explain the rules to me," Horner said. Convinced that Velocity Global's service offered value and peace of mind that lower-priced competitors simply could not match, Materialize chose Velocity Global as its global EOR partner.
Velocity Global quickly and compliantly onboarded Materialize's software engineers in Germany and Spain, giving the company the workforce resources to keep pace with growing demand. In addition to swiftly getting Materialize's talent up and running, Horner credits the Velocity Global team for providing ongoing support to keep the team members happy and comfortable.
Materialize trusts Velocity Global to hire new international talent, even when obstacles like visa issues arise. "We need to know that if we want to hire someone, we will be able to hire them," says Horner. "Velocity Global has followed through on that every time."
Above all, Horner appreciates Velocity Global's accessibility, teamwork, and commitment to going the extra mile in any situation. "After six months of working with Velocity Global, I now feel confident that I can just drop a line, and Velocity Global will ensure my request is taken care of," Horner said. "There's a willingness to meet all my expectations, no matter the laws of the country. That extra level of effort is really why Velocity Global offers an exceptional service." 
Materialize's Challenge
Materialize needed to hire specialized talent to meet growing global demand for its game-changing SaaS platform.
The U.S.-based company identified software engineers with the unique skill sets it needed, but they were located in Germany and Spain.
Because Materialize wanted to avoid the costly and time-intensive entity establishment process, it needed a faster, easier way to hire international talent.
Velocity Global's Solution
Materialize Chief of Staff Charles Horner discovered that a global employer of record (EOR) partner would be the perfect hiring solution and began vetting providers.
After deciding the company needed a partner that communicated clearly and had unsurpassed expertise on international compliance laws, Horner selected Velocity Global.
Velocity Global stood out over budget competitors due to its knowledge of Germany's complicated AUG laws, along with its approach to partnership and overall high-level service.
Shared Success
Velocity Global enabled Materialize to keep pace with growth goals by quickly hiring the talent it had targeted in Germany and Spain.
Materialize's foreign team members feel taken care of by Velocity Global, and Materialize continues to rely on its partner to hire additional overseas talent.
Horner has complete trust in Velocity Global to maintain compliance in its foreign markets and appreciates Velocity Global's willingness to find a solution to any international employment challenge that arises.
Share via:
Related Resources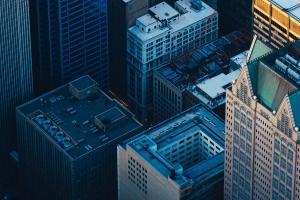 Converting Contractors and Offering Tech Integrations
Helping a fast-growing company improve data protections, streamline onboarding, and rapidly expand
Read this Case Study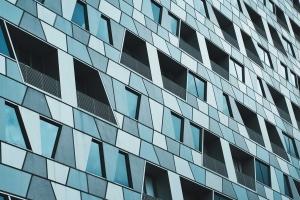 Maintaining a Global Dream Team
In this case study, learn how we worked with Dragonfly to transition talent during a divestiture.
Read this Case Study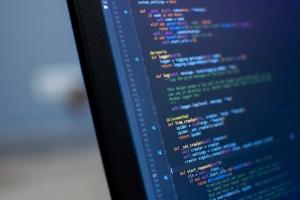 Simplifying Global Workforce Management
Learn how we helped Paige offer an exceptional talent experience in this case study.
Read this Case Study