BRL
Currency, Brazilian Real
217.24 million
Population
124th RANKED
Ease of Doing Business
HOW EOR CAN HELP YOU
Grow your team in Brazil
Benefits of hiring in Brazil
As the largest economy in Latin America and the ninth-largest economy worldwide, Brazil's size and diverse market create a tremendous opportunity for foreign businesses.
Brazil is a world giant in mining, agriculture, and manufacturing, with a powerful and quickly growing service industry.
Brazil affords companies various strategic trading and commercial networks. It is a founding member of the Southern Common Market (MERCOSUR), allowing direct access to Argentina, Paraguay, Uruguay, and seven other Latin American associate members through this multilateral trade agreement. BRICS is another trade group, consisting of Brazil, Russia, India, China, and South Africa, with an alliance of emerging regional powers that offer access to other markets and trade cooperation initiatives.
Brazil has advanced infrastructure and transportation facilities, which create a key trading hub for the region. Brazil features one of the largest highway systems in the world, various railway systems, and 175 maritime ports. The country is established as an extensive network for nationally and internationally transporting goods.
Brazil is a world giant in mining, agriculture, and manufacturing, with a powerful and quickly growing service industry.
Brazil's tax system is broadly discerned as one of the most excessively complex in the world. The country's tax load is much higher than the average for developing countries. However, the government says it is committed to decreasing its tax burden as a share of its gross domestic product. Using an EOR in Brazil helps with navigating this complex tax system.
The high cost of doing business in Brazil requires thorough knowledge of the government and its policies, including the commonly referred to in Portuguese as the "Custo Brasil" or "Brazilian Cost."
The Brazilian government favors domestic partners due to local requirements and high levels of corruption. While the government remains the largest buyer of goods and services, understanding the government procurement process proves difficult when international businesses are unprepared with the appropriate guidance.
The high cost of doing business in Brazil requires thorough knowledge of the government and its policies.
Cultural nuances of doing business in Brazil
With a population of over 200 million people in 26 different states, Brazil has a diverse heritage. Becoming familiar with the culture in whichever state you're doing business with will ensure a smooth expansion.
Greet and leave colleagues with a handshake. When attending a meeting, address all colleagues individually when saying hello and goodbye.
Brazilians tend to have an expressive and emotive communication style, where they often speak their minds, and physical touch during conversation is common.
Brazilians often take a relaxed approach to timekeeping, where meetings may not start or end on time, and the meeting's agenda can be unstructured.
Brazilian colleagues take their time negotiating business deals as they deeply value interpersonal connections and relationships.
When doing business in Brazil, it's essential to remember that titles are important as they establish a hierarchy where decisions are made by the highest-ranking colleagues.
Brazilians tend to have an expressive and emotive communication style, where they often speak their minds, and physical touch during conversation is common.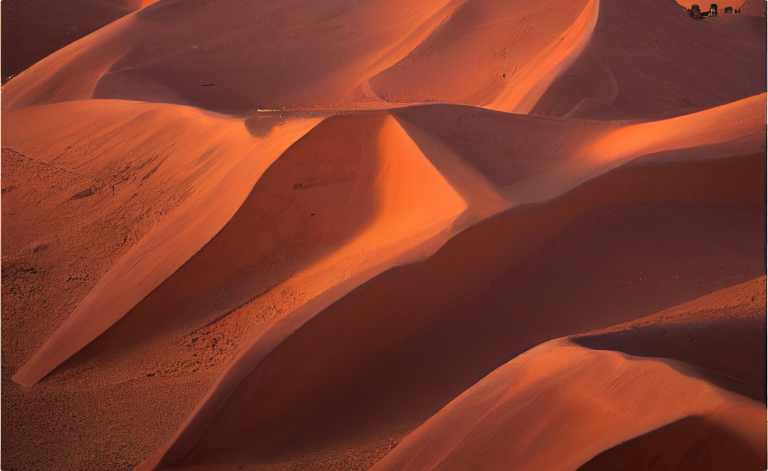 ONBOARDING
Hiring in Brazil
Employment agreements

In Brazil, an employment agreement or contract is not required. However, it is strongly recommended to have a written employment contract for the employer and employee to agree on certain conditions such as:

Remuneration
Job description
Working hours
Place of work
Probationary period
Fixed-term or indefinite-term contract
Company policies
The possibility and conditions of travel and transfers

Without a written employment contract, the above provisions may not be considered legally valid and enforceable.

Certain terms are automatically acknowledged and do not need to be written in an employment contract such as:

The minimum wage
Annual leave entitlement and vacation bonus
13th-month salary
The Brazilian Government Severance Indemnity Fund Law
A remunerated weekly day off of work
Social Security payment requirements
Benefits provided by collective bargaining agreements

Probationary periods in Brazil

Brazil has a maximum probationary period of 90 days. The probation can be split into two periods that add up to 90 days and can only be extended once.
PAYROLL
Easily navigate payroll laws, contributions, and requirements in Brazil
May 31
Tax due date in Brazil
Brazil's tax year is the calendar year, and individual taxes are due by May 31.
Monthly
Payroll cycle in Brazil
The payroll cycle in Brazil is generally biweekly or monthly.
44 HRS/WK
Average weekly hours in Brazil
Brazil's federal constitution directs working hours to be eight hours per day and 44 hours per week.
Minimum wages and salaries in Brazil

As of May 1, 2023, Luiz Inácio Lula da Silva (Lula) issued Provisional Measure 1172/23 readjusts the minimum wage to R$1,320 as of May 1, 2023. The daily value will correspond to R$44, and the hourly rate to R$6. Some states have a regional minimum wage in Brazil. The regional wage must be observed if it is higher than the national wage.

Bonus payments in Brazil

A 13th-month salary is prescribed by Brazilian labor law. The 13th-month salary is equivalent to one-twelfth of the monthly salary, multiplied by the number of months worked in a calendar year, which is paid in two installments: one payment by November 30 and the other by December 20. Additionally, a vacation bonus of one-third of a month's salary is required.

Overtime in Brazil

Brazilian labor law describes any hours worked more than eight hours a day as overtime hours.

Overtime is paid at the rate of adding at least 50% of an employee's regular hourly compensation. The percentage may be higher, according to a collective bargaining agreement. Additionally, if overtime is completed on Sundays or holidays, the additional payment is 100% of the employee's regular rate.

Some positions are exempt from overtime. These include positions of trust, such as managers and executives, and employees who usually work outside the office, such as working from home or in the field.
TAXES
Taxes and social security in Brazil
Tax thresholds in Brazil
Individuals are considered Brazilian tax residents if they have completed 184 days of work in Brazil, consecutively or not, within a tax year.
Brazilian tax residents are taxed on their worldwide income. Non-tax residents are taxed only on Brazil-sourced income.
As of 2023, the Brazilian income tax brackets are:  
BRL2,112.01: 7.5% minus BRL158.40
BRL2,112.01 – BRL2,826.65: 15% minus BRL370.40
BRL3,751.06 – BRL4,664.68: 22.5% minus BRL651.73
Above BRL4,664.68: 27.5% minus BRL884.96
The corporate income tax rate in Brazil is 15%.
In 2023, Social Security rates are the following:  
On income up to BRL1,320.00: 7.5%
On income from BRL1.320.01 to BRL2,571.29: 9%
On income from BRL2,571.30  to BRL3,856.94: 12%
On income from BRL3,856.95 to BRL7,507.29: 14%
The National Social Security contribution limit per year for employees is BRL7,507.49.
The employer pays National Social Security contributions on its full payroll at rates that vary from 26.8% to 28.8%, depending on the company's business.
Health insurance in Brazil
Brazil introduced its public healthcare system, the Sistema Único de Saúde (SUS), in 1988 under a new constitution. Since 1990, Brazil has expanded its public health system to offer free, universal medical care to anyone legally living in the country. Brazil's public and private healthcare sectors are independent of each other. The public hospitals provide free medical care but struggle with overcrowdedness and long wait times. The conditions in private hospitals are higher than those in public hospitals, which creates a preference for additional private health insurance to access private facilities.
Pension in Brazil 
Employees in Brazil are subject to different eligibility requirements for the old-age retirement pension depending on their gender and age. The requirements are as follows:
If they are women, employees must be at least 62 years old with a minimum of 180 months of social security contributions.
If they are men, employees must be at least 65 years old with a minimum of 240 months of social security contributions.
The old-age retirement pension is equal to 70% of the employee's salary plus 1% of the salary for every 12 months of contributions, up to a maximum of 100%.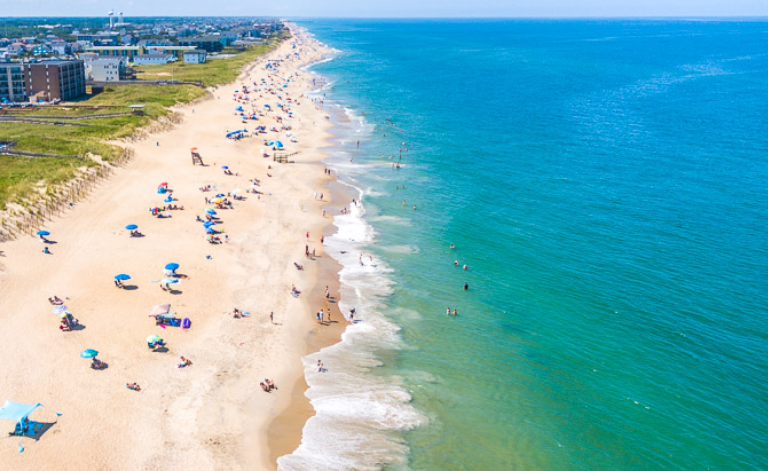 LEAVE
Leave entitlements in Brazil
BENEFITS
Employment benefits in Brazil
Brazil's government benefits programs are administered by the National Institute for Social Security/Instituto Nacional do Seguro Social (INSS). The INSS was founded in 1990 and is responsible for providing social security services to Brazilian society. The INSS collects contributions from employers and employees to maintain the Brazilian Social Security regime, which maintains old-age retirement pensions, pensions due to death, illness and injury benefits, disability benefits, and parental leave.
TERMINATION
Termination and notice period in Brazil
Only in the event of a termination without cause, must an employer give an employee a notice of termination prior to dismissal.
Notice periods for dismissals in Brazil must be at least 30 days, with three days added per year of service, limited to 90 days in total. The employer may choose to provide pay in lieu of notice and release the employee from working.
Notice periods for resignations in Brazil are 30 days.
Notice periods are cut in half when there is termination by mutual consent from the employer and employee.
If an employee is dismissed without cause, the employer must make a payment of 40% of the accumulated balance inside the employee's Unemployment Compensation Fund. Additionally, 10% must be paid on behalf of the government as a tax.
What is an employer of record in Brazil?

An employer of record (EOR) in Brazil is a third-party organization that becomes the full legal employer of your in-country workforce. The EOR compliantly handles employer-related responsibilities like onboarding, pay, and benefits while enabling you to continue managing the day-to-day operations of your team.

How does an employer of record in Brazil help hire talent?

An EOR enables you to hire in Brazil without going through the complexities and restrictions of setting up a legal entity. As an EOR, Velocity Global acts as the legal employer, hiring your new team members through local, compliant employment contracts—you get back the time and flexibility to focus on your growing business.

Can an employer of record run payroll in Brazil?

When you work with Velocity Global's EOR solution in Brazil, our experts compliantly handle all payroll and benefits for your team members in the country.
Get a global perspective with our resources
COUNTRIES
More countries we serve
Click on the countries below to learn more about a new market.