CAD
Currency, Canadian Dollar
23rd RANKED
Ease of Doing Business
English, French
Languages
HOW EOR CAN HELP
Benefits of hiring in Canada
With Velocity Global's unique expertise and ongoing support, we make it easy for you to compliantly hire distributed talent in Canada and beyond.
Benefits of hiring in Canada
According to the World Bank, Canada is one of the top countries in the world for ease of doing business. Canada's innovative business ecosystem and abundant natural resources contribute to the country's international appeal. Canada is the only G7 country to provide preferential access to more than 50 markets around the globe.
Canada has a welcoming business climate and a competitive corporate tax rate of 15%. It has the lowest business costs in digital, research and development, manufacturing, and corporate services.
With six time zones, three oceans, 550 ports, and 18 airports, Canada is the second-largest country on Earth and holds a massive expansion in an interconnected global economy and free trade.
Canada provides low risk to investors. The country is first among the G7 in political stability. Canada has the top six safest banks in the North American region, and those six are among the top 50 safest banks in the world.
According to the World Bank, Canada is one of the top countries in the world for ease of doing business.
Challenges of hiring in Canada
Canada's 10 provinces have separate governments and laws. Expanding businesses must consider how government regulations differ by province.
Although Canada boasts attractive tax rates, paying and preparing taxes in Canada is an arduous process and takes 131 hours annually, according to the World Bank.
Canada and the United States share one of the largest bilateral trade relationships in the world. Canada's dependence on the U.S. comes with risks, requiring businesses to remain cautious of fluctuating economic trends. About 79% of Canadian goods exported to the U.S. are integrated into U.S. supply chains.
About 79% of Canadian goods exported to the U.S. are integrated into U.S. supply chains.
Cultural nuances of doing business in Canada
Canadian colleagues are generally reserved but warm up as conversations progress, and all are welcome to share their opinions regardless of business hierarchy.
Canadian business culture doesn't respond well to high-pressure or tough bargaining tactics. Canadian professionals prefer calm discussions and win-win outcomes.
Although building professional relationships is important, Canadian colleagues prefer a clear boundary between personal and professional lives. Oversharing facets of personal life and expecting Canadian colleagues to give the same in return can make them uncomfortable.
There is no definitive hierarchy of age or gender in Canadian business culture. However, those with more experience generally hold more managerial positions than less experienced colleagues. Middle management behaves as a filter before reaching upper management.
Canadian professionals prefer calm discussions and win-win outcomes.
Onboarding
Hiring in Canada
Employment agreements

According to Canadian employment law, a written employment agreement is not mandatory. However, most employers enter into a written employment agreement as best practice. Employment agreements must include the following information:

Duration of contract
Remuneration, payment schedule, and overtime pay policy
Probationary period, if applicable
Employee duties
Notice period for termination of contract
Statutory leaves

Probationary periods

Probationary periods in Canada vary by province, ranging from three to six months. Employers may dismiss their employees without notice and without payment in lieu of notice during the probationary period.
PAYROLL
Wages and salaries in Canada
APRIL 30
Tax due date in Canada
In Canada, the tax year is the calendar year. Tax returns must be filed no later than April 30. The tax filing deadline is June 15 for the self-employed.
BIWEEKLY
Payroll cycle in Canada
The payroll cycle in Canada is usually biweekly, where payments are made twice a month.
40 HRS/WK
Average working hours in Canada
The Canada Labor Code designates standard working hours to be eight hours daily and 40 hours weekly.
Minimum wages and salaries in Canada

In Canada, minimum wages vary by province and annually increase based on the Consumer Price Index.

 

Bonus payments in Canada

Employers have no legal obligations to reward employees with a contractual or discretionary bonus. However, bonuses are common. Employers have absolute discretion to decide if an employee receives a bonus. Employees have a legal claim to a bonus if it's stated in the work contract or enterprise agreement.
Taxes
Taxes and social security in Canada
Tax thresholds in Canada
The Canadian federal government considers individuals residents when they stay in the country for at least 183 days in a year.
Canadian residents are lawfully required to pay income tax on their worldwide income, while non-residents are taxed solely on Canadian-sourced income.
As of 2023, the Canadian federal income tax brackets are:
Up to CAD 53,359: 15%
CAD 53,359 to CAD 106,717: 20.5%
CAD 106,717 to CAD 165,430: 26%
CAD 165,430 to CAD 235,675: 29%
Above CAD 235,675: 33%
Income tax brackets also vary by Canadian province.
Health insurance in Canada
Canada's healthcare system, Canadian Medicare, is decentralized, universal, and publicly funded. The country's healthcare is funded and administered by province, each with its own insurance plan. All residents receive hospital and medical services for free.
Pension in Canada
Employees in Canada are subject to eligibility requirements for the country's old-age retirement pension, Canada Pension Plan (CPP). The CPP is a monthly benefit that retirees receive for the rest of their life. Qualifying conditions for the CPP include the following:
Being at least 60 years of age
Making at least one valid contribution to the CPP
The pension is calculated based on the following:
An insured employee's average earnings throughout their career
An insured employee's CPP contributions
The age at which an insured employee decides to start their CPP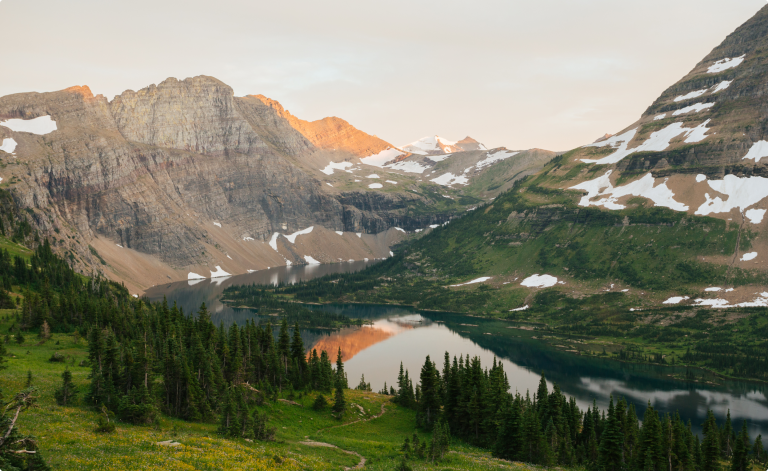 Leave
Leave entitlements in Canada
Workers in Canada are entitled to several types of leave, including time off granted by employers and national holidays.
Benefits
Employment benefits in Canada
Canada's federal employee benefits programs are administered by Employment and Social Development Canada (ESDC). The ESDC is a coalition of government departments, including the Ministry of Labor, Ministry of Employment and Workforce Development, Ministry of Seniors, and Ministry of Families, Children, and Social Development.
The ESDC provides and administers general health benefits, medical procedures, and labor force needs to Canadian residents. Health maintenance organizations collect contributions from employers and employees to maintain the Canadian Social Security scheme, which includes pensions, survivor benefits, short-term and long-term disability insurance, healthcare, and paid leave entitlements.
Termination
Termination and notice period in Canada
Employers must provide employees who have three consecutive months of employment with at least two weeks of written notice to terminate their employment agreement.
Employers may provide payment in lieu of notice.
The Canada Labor Code does not require employees to notify their employer to terminate their employment agreement. However, if the employment agreement explicitly states a notice period, employees must adhere to it.
Employees who have completed at least 12 months of consecutive service qualify for severance pay. Severance pay includes two days' pay for each full year of service, with a minimum of five days' pay.
Employers must pay severance in all conditions except for the following:
A layoff that does not result in employment termination

An employment agreement that includes an end date and the contract has ended

An employee that is dismissed for just cause

An employee that terminates their own employment
Get a global perspective with our resources
Countries
More countries we serve
Click on the countries and links below to learn more about a new market.