The best HR leaders know that employee benefits are critical in attracting and retaining top talent. In fact, many employees consider benefits such as paid time off, parental leave, and flexible work over salary as top priorities when choosing where to work.
While many companies in the United States offer competitive employee benefits packages, top U.S. HR leaders optimize their offerings by emulating peers from around the globe.
Read on to discover ten countries that set the standard for employee benefits. Plus, learn four ways U.S. HR leaders can follow their lead.
Benefits in Luxembourg are comprehensive and extend beyond what's considered standard for many U.S. companies. Standout employee entitlements include 26 days of paid leave and 20 weeks of paid maternity leave.
It's also customary for employees to receive an additional month's salary, known as 13th-month pay, from their employer each December.
Employers in Luxembourg commonly offer lunch vouchers that employees can redeem for meals, as well as provide company cars for employees' professional and private needs.
For expatriate employees, employers in Luxembourg often provide reimbursement for housing and tuition fees for expatriate employees' children.
Swiss employers champion the notion of a healthy work-life balance. While the Swiss government guarantees at least 20 days off of work per year, employees between the ages of 20 and 49 took an average of five weeks off in 2022—thanks to generous annual leave offerings from Swiss employers.
Companies in Switzerland routinely offer benefits such as mobile phone allowance and work-from-home allowance. Parental leave entitlements are also substantial in Switzerland compared to the U.S., with 14 weeks of paid leave for women and 2 weeks of paid leave for men.
One of Australia's most noteworthy benefits is annual leave. Under Australian law, companies must pay employees annual leave based on their regular work hours. Statutory annual leave is four weeks per year, but some employers grant more. Employees accumulate leave even while on vacation and can roll over unused leave from one year to another.
Australia also firmly believes in work-life balance. Under Australian law, the workweek is 38 hours, and companies pay employees overtime for hours worked beyond 38 per week.
Employees in Australia also enjoy flexible working arrangements. The Australian government passed legislation that allows workers to request remote work arrangements, and employees can challenge rejections with the backing of the Fair Work Commission (FWC).
Sweden has one of the most generous paid time off policies in the world. The Swedish government grants employees 25 days of paid leave per year. Once accrued, employees can hold their vacation days for up to five years.
Parental leave is also generous: Parents are entitled to 480 days of parental leave, which parents can choose to split. Single parents are entitled to the entire 480 days. Plus, employees can choose to use their parental leave to reduce their working hours until their child turns eight.
Norway stands out for its employee-friendly family benefits. The Norwegian government provides 59 weeks of paid maternity leave for female employees. Norway's national insurance scheme pays 80% of the regular income for 59 weeks of leave. If an employee wants to take a reduced leave of 49 weeks, national insurance pays 100% of their income.
Fathers are also entitled to 10 weeks of paternity leave at 100% pay or 19 weeks at 90% pay. Plus, together, parents in Norway can receive up to 56 weeks of additional child leave.
Employers in Denmark are known for the generous unemployment benefits they provide their former employees. The country mandates that employers grant former employees up to 90% of their salary for a maximum of two years after leaving the company.
The Danish government also offers robust job re-activation programs. These programs help 70% of displaced employees return to the workforce within one year of unemployment.
Danish employment law also entitles employees to 25 days of paid annual leave and 52 weeks of paid parental leave shared between the parents.
New Zealand provides ample maternity and paternity leave, known locally as partners leave. Paid parental leave starts three weeks before the child's due date and extends 22 weeks after the baby is born. 
Another attractive benefit is KiwiSaver, a voluntary savings scheme available to employees between the ages of 18 and 65. The default employee contribution is 3% but can be extended to 10% while employers contribute 3%. While designed to be a retirement account, employees can also use KiwiSaver funds to purchase their first home.
The Netherlands offers a competitive minimum wage for employers. Dutch companies must pay employees over the age of 21 a minimum of €1,995 (US$2,152) every month. This sum is significantly higher than in the U.S. where a full-time employee earning the minimum wage of $7.25 per hour would take home $1,218 per month.
Employees in the Netherlands are also entitled to 20 days of paid annual leave per year, not including the seven paid days off received for national holidays.
While remote work and flexible work schedules may seem new to U.S. companies, Finland has been a global leader in employee-friendly work arrangements for decades. The country passed the Working Hours Act in 1996, giving workers more freedom in deciding when they work.
By 2011, Finland led the world in flexible scheduling, with 92% of the country's companies allowing workers to adjust their hours. Finland updated the Working Hours Act in 2020, granting employees the ability to decide when and where they work for at least half their working hours.​​​​​​​​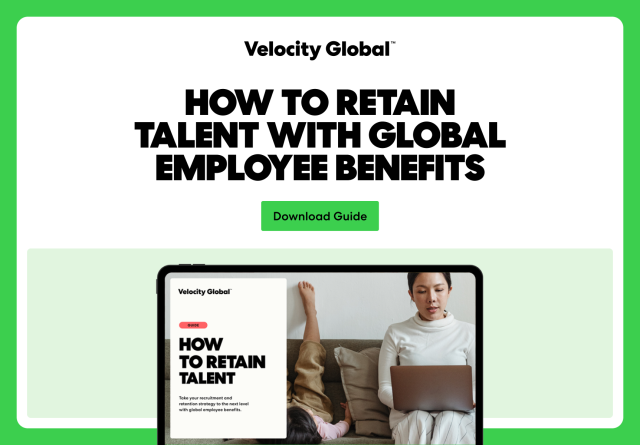 In a country renowned for its efficiency, there is hard evidence that German talent gets more done in less time. Germany is home to one of the shortest average working weeks in Europe, at 34.7 hours per week, according to the Labor Force Survey from the Germany Federal Statistical Office.
This low week total is due in part to a landmark 2018 legal battle in which German trade unions in metalwork and engineering won a 28-hour work week.
Other notable employee benefits in Germany include statutory annual leave, which is 20 working days per year for German employees working a regular five-day week and 24 days per year for employees working six days per week. Starting in 2023, German workers can carry over unused holidays for up to three years.
For HR leaders who seek to stay ahead of the competition, employee benefits are a key differentiator. When HR leaders meet the most employee-friendly countries' standards, they can compete for top talent on a global stage.
The following are four strategies, inspired by the countries in the above list, that forward-thinking U.S. HR leaders should implement today.
Flexible Work Schedules
The rigid 9-5 schedule is a thing of the past. Employees today expect more flexibility and autonomy over choosing when they work—often prioritizing this benefit over salaries. Flexible work schedules allow employees to take care of personal errands and responsibilities when needed so they can work during hours that are most productive for them.
Work-From-Anywhere Policies
Remote work is more prevalent than ever before, and for good reason. Not only does it give talent the freedom to work from anywhere (goodbye, dreaded commuting), but it also empowers employers to hire top talent beyond borders.
Work-from-anywhere (WFA) policies encourage better work-life integration and can save employees money on living costs by allowing them to live anywhere. Plus, employers can maximize their hiring budget by recruiting talent globally.
Learn more: Why Companies That Hire Remotely Come Out Ahead
Additional Paid Time Off
The U.S. is one of the only countries in the world with no federal statutory minimum time off for employees. As a result, employees in the U.S. are consistently among the world leaders in logged work hours every year.
The average U.S. employee gets just 11 days of supplementary paid vacation per year, which pales in comparison to what many European employees receive. In the private sector, it usually takes a U.S. worker about 20 years to accumulate 20 days off per year.
As the global hiring market becomes more competitive, U.S. HR leaders must adopt employee-friendly vacation policies that stand against the best annual leave policies around the world if they want to increase their ability to win top talent.
Additional Paid Parental Leave
The U.S. is the only European Union nation with no guaranteed parental leave. Meanwhile, countries such as Estonia entitle new mothers to 410 days of maternity leave per child.
Inadequate parental leave can lead to several challenges, including financial stress, anxiety and depression, relationship strain, and the inability to return to work.
It goes without saying that paid parental leave is critical for healthy and happy children and parents. HR leaders looking to improve employee benefits should update their child leave policies to reflect changing norms—and to keep pace with leading countries worldwide.
Employee benefits play a significant role in your ability to attract and retain top talent in the U.S. and around the world.
Still, crafting and administering competitive benefits that match the global competition and comply with each state and country in which you engage talent takes time, legal expertise, and expense. Fortunately, you don't have to go it alone.
When you partner with Velocity Global, you can give talent comprehensive benefits that go beyond the basics. Our local expertise and global approach ensure your talent receives the support they need while you avoid the administrative burden and compliance risk.
Download our free benefits guide to learn more about how to offer comprehensive benefits packages that help you attract and retain top talent.
Or contact us today to learn how Velocity Global helps you simplify everything related to global employee benefits.   
Share via: