There's a world of reasons to bring your company across borders. Whether you want to reach new customers, build your dream team, expand your business footprint, or accomplish a wide range of goals, crossing borders helps you take your business farther. 
But running a global company can also bring challenges, especially when it comes to staying flexible. Thanks to ever-changing market conditions and your company's evolving needs, you need the ability to change your plans at the drop of a pin. 
That's why companies take an agile approach to going global. Staying agile helps you pivot from country to country as you determine which markets best fit your business. Incorporating agile methodology also empowers you to confidently hire anywhere across the globe while giving your HR team the tools they need to support a global workforce. 
Read on to discover what exactly an agile organization is, why staying agile is important when you go global, and how your company can incorporate agile methodology as you expand. 
What Is an Agile Organization?
An agile organization, in the simplest terms, has the flexibility to adapt to quickly changing internal and external conditions so it can thrive in any circumstance.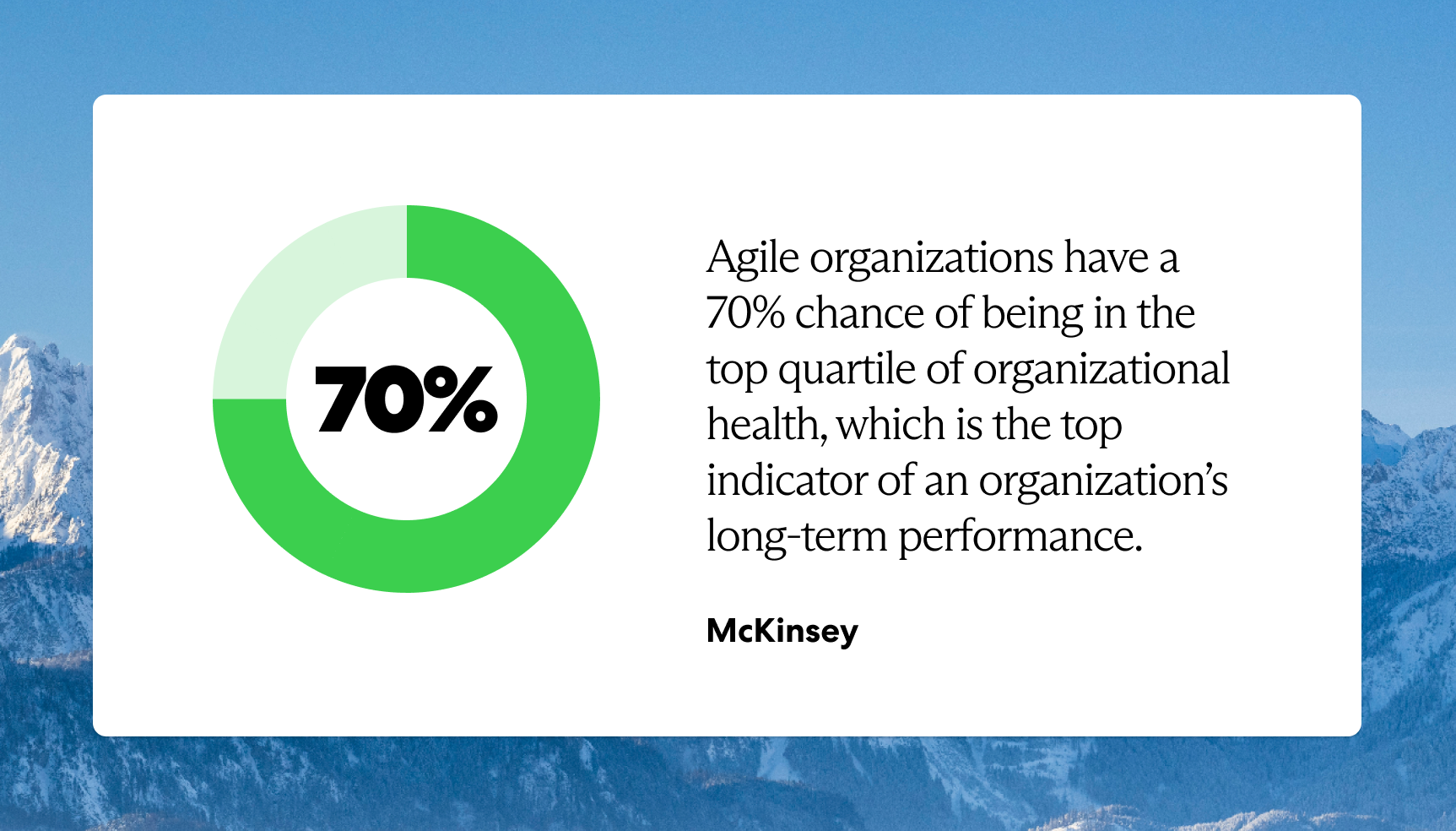 McKinsey outlines five trademarks that define agile organizations. This blog focuses on three trademarks that directly apply to going global: 
A network of empowered teams
Rapid decision and learning cycles
Next-generation technology
Why Global Companies Need an Agile Organization Design
No matter why you're expanding your business, you'll make your job easier by implementing some of the trademarks of agile organizations. Here's what each of these trademarks consists of—and how they help make a difference for your company. 
Network of Empowered Teams
Traditional workforce models usually consist of one centrally located office where everyone works together. With everyone under the same roof, bosses, supervisors, and managers directly oversee their teams. As a result, leaders closely weigh in on how, where, and when employees do their work. 
The Agile Approach
Agile organizations take a different approach. Leaders set clear responsibilities and expectations, then step back and empower their people to perform their jobs in the best way for them.
Why It Matters: Hire Anyone, Anywhere
When you build teams across borders, taking an agile approach to workforce management is not only beneficial; it's often a necessity. That's because you can't have leaders on-site everywhere you hire talent. Instead, you need to clearly define expectations for your people, give them the tools they need to succeed, and trust them to get the job done—wherever they are and however best they see fit. 
Establishing a network of empowered teams gives you the confidence that you can hire anyone, anywhere, and expect they'll contribute to your team—even if their managers are halfway across the world. It also gives employees the flexible work options they increasingly prioritize.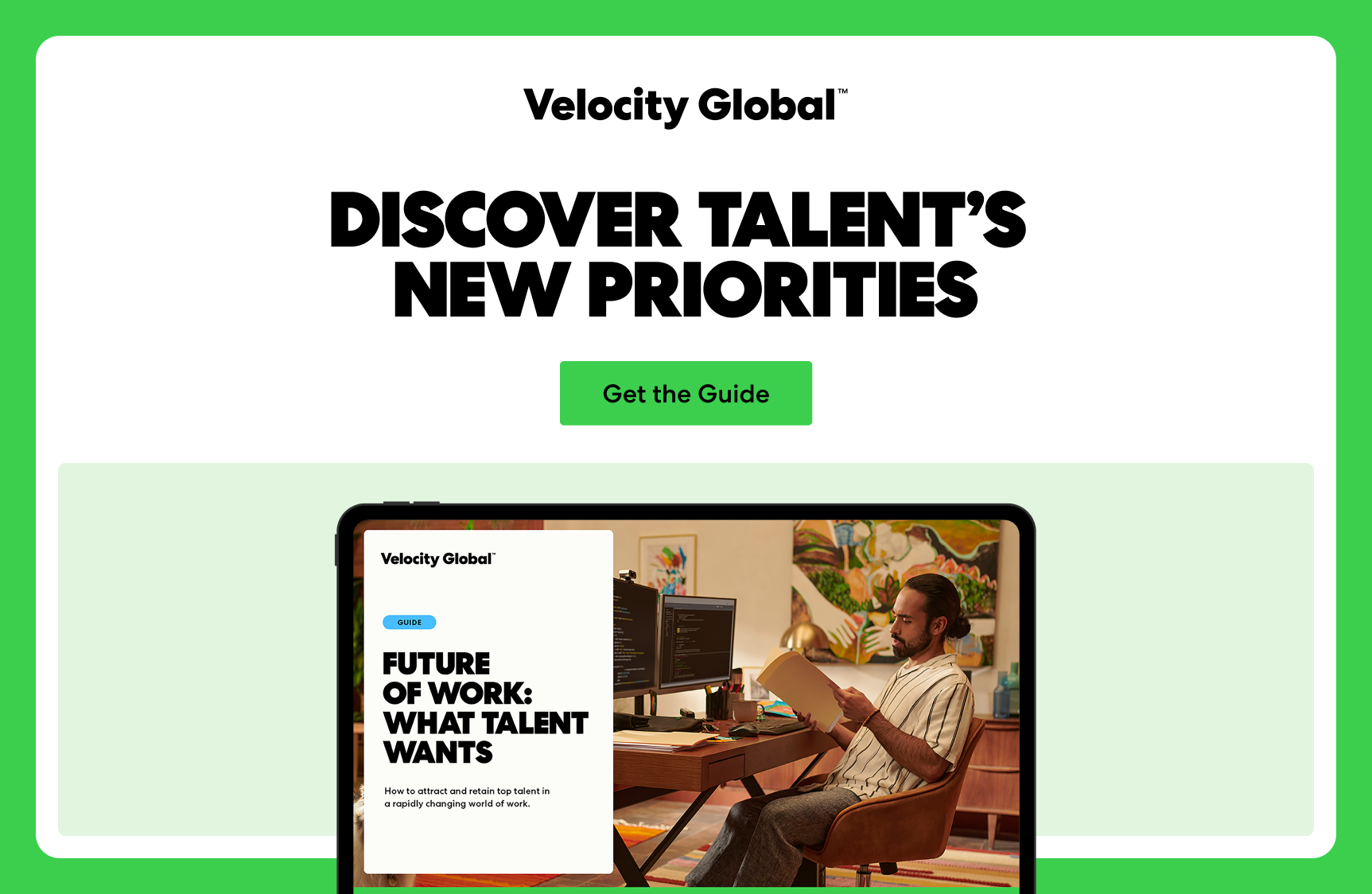 Rapid Decision and Learning Cycles
Many businesses follow a relatively rigid pattern when making decisions. Company leaders chart a detailed course forward and stick to it without deviating, waiting until they've fully executed their strategy before measuring success. Agile organizations take a more flexible and fluid approach. 
The Agile Approach
Companies with an agile organizational design put plans in motion, assess results in real time, and make adjustments on the fly. This flexible approach allows them to test various strategies before choosing the route that makes the most sense. 
Why It Matters: Easily Enter and Exit Markets
For a historical lesson on the importance of agility when expanding into new markets, let's look at Amazon. In 2004, Amazon entered China and encountered immediate challenges in gaining traction with consumers. For one, its prices were significantly higher than in-country competitors such as Alibaba and Taobao. Amazon also did not offer customers the ability to pay with bank transfers or prepaid options, which were popular among Chinese consumers. Due to these challenges and others, Amazon pulled out of China in 2019 following 15 years of unfruitful returns. 
As one of the world's most lucrative companies owned by one of the world's wealthiest individuals, Amazon was able to withstand 15 years of poor ROI before deciding to leave China. Not every company has the resources to wait that long. 
By taking an agile approach to global expansion, you can quickly move into a country, test it for financial viability, and just as easily leave if you decide another market might make more sense for your business.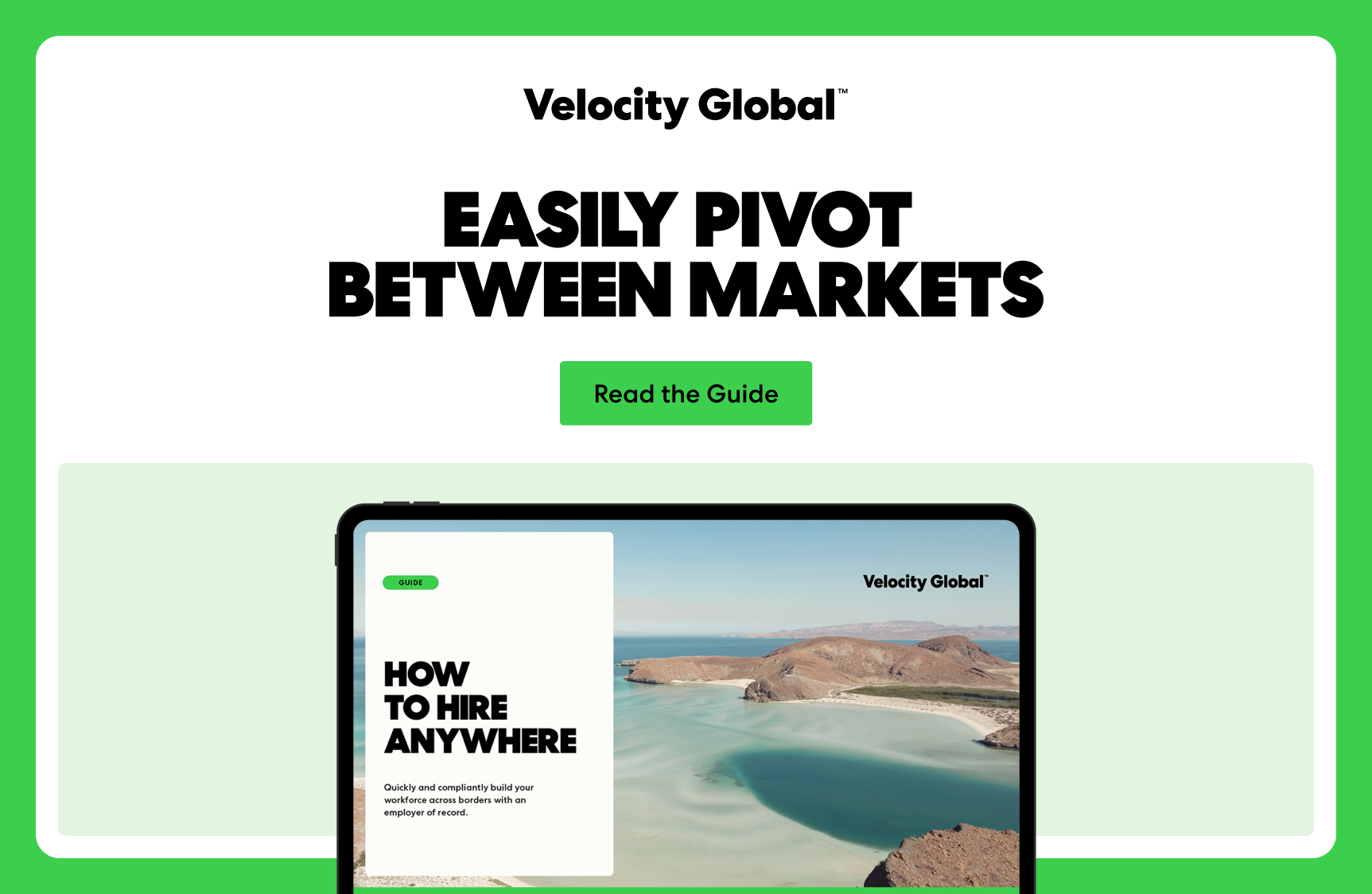 Next-Generation Technology
Historically, many organizations have taken an ad hoc approach to technology, only incorporating new platforms or tools when a need arises. This results in a patchwork network of systems that don't necessarily work well together. When platforms overlap, users need to create duplicate records or manually enter the same data in multiple places, requiring extra time and increasing the risk of errors. 
The Agile Approach
Agile organizations put technology at the forefront of their strategy. They take a holistic approach when deciding what systems to implement, ensuring each tool integrates so users enjoy a smooth, efficient, and organized experience. 
Why It Matters: Manage Everyone in One Place
Chances are your HR team already has its hands full supporting and caring for your current talent. When you build a workforce across borders, the challenges multiply exponentially. Your HR team needs to figure out how to quickly onboard new talent, pay them on time, approve time-off requests, store all necessary paperwork, and more. Giving them the right technology makes all the difference. 
When your HR team can manage your entire global workforce on one platform, they get back time in their day to focus on what really matters: Sourcing and supporting the talent that makes your company go.
It's also important to make sure your HR management tech fully integrates with other systems. The right integrations eliminate the need for entering the same data in multiple places, helping your HR team save time and reduce the risk of errors that come with creating duplicate records.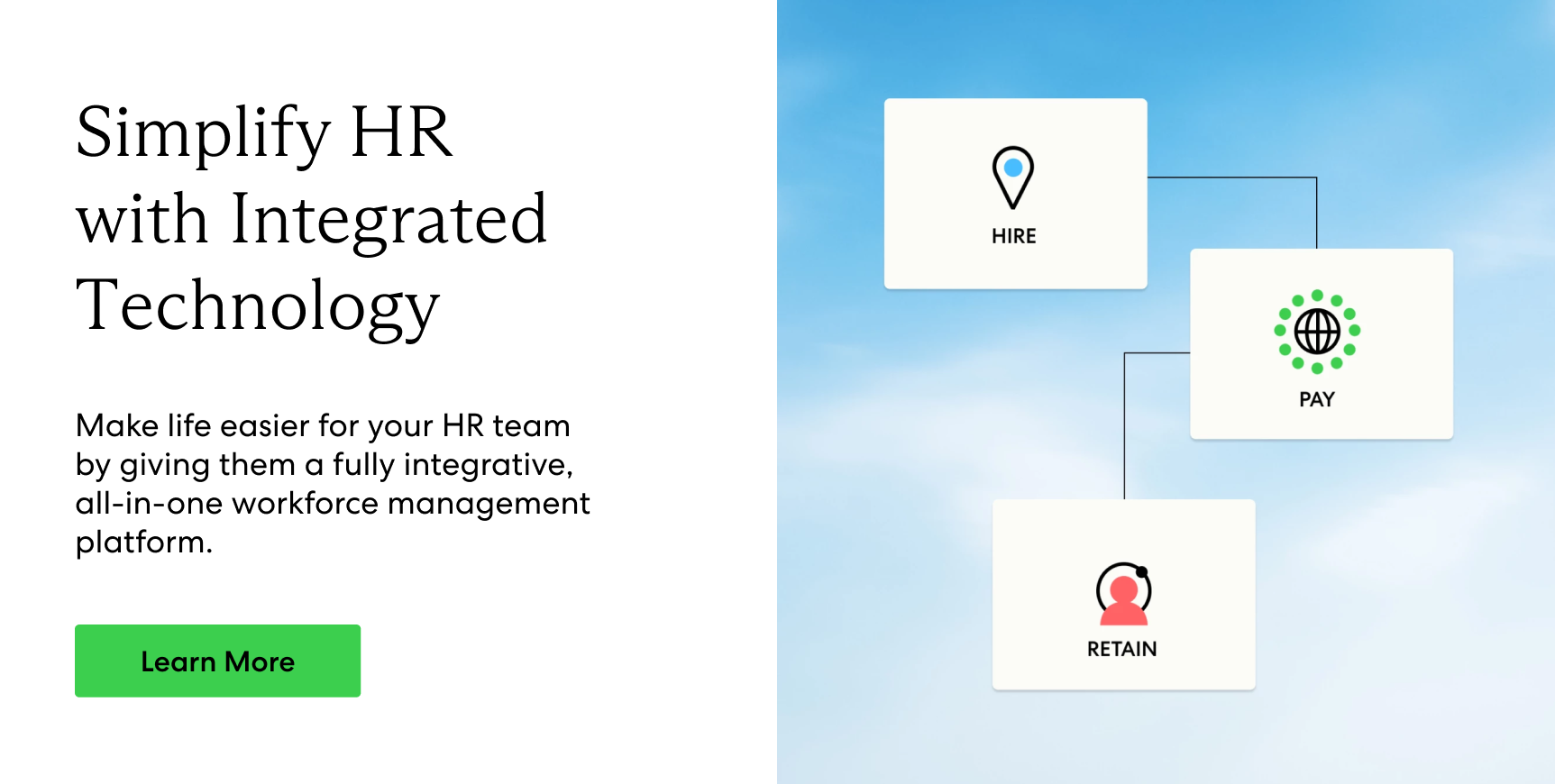 How Should Companies Incorporate Agile Methodology Into Their Global Initiatives?
Business leaders commonly decide between three routes when going global: 
Setting up entities
Engaging contractors
Partnering with an employer of record (EOR)
While each of these expansion methods can make sense depending on your needs, only one gives you the ability to take a fully agile approach. Let's break down all three.
Setting Up Entities
Establishing an entity enables you to do business in any country of your choosing compliantly. But entity setup is a lengthy, costly process—and entity teardown is even longer and more expensive. While establishing entities is a good strategy if you're ready to commit to one country for the long haul, it doesn't offer the agility to quickly pivot from market to market when you're in the testing phase. 
Working With Contractors
Engaging contractors allows you to quickly add talent in new markets, sometimes in a matter of days. But contractor classification laws typically prohibit you from employing the same talent for extended periods. You also cannot legally offer contractors equity awards and benefits packages, two of the top priorities for top talent today.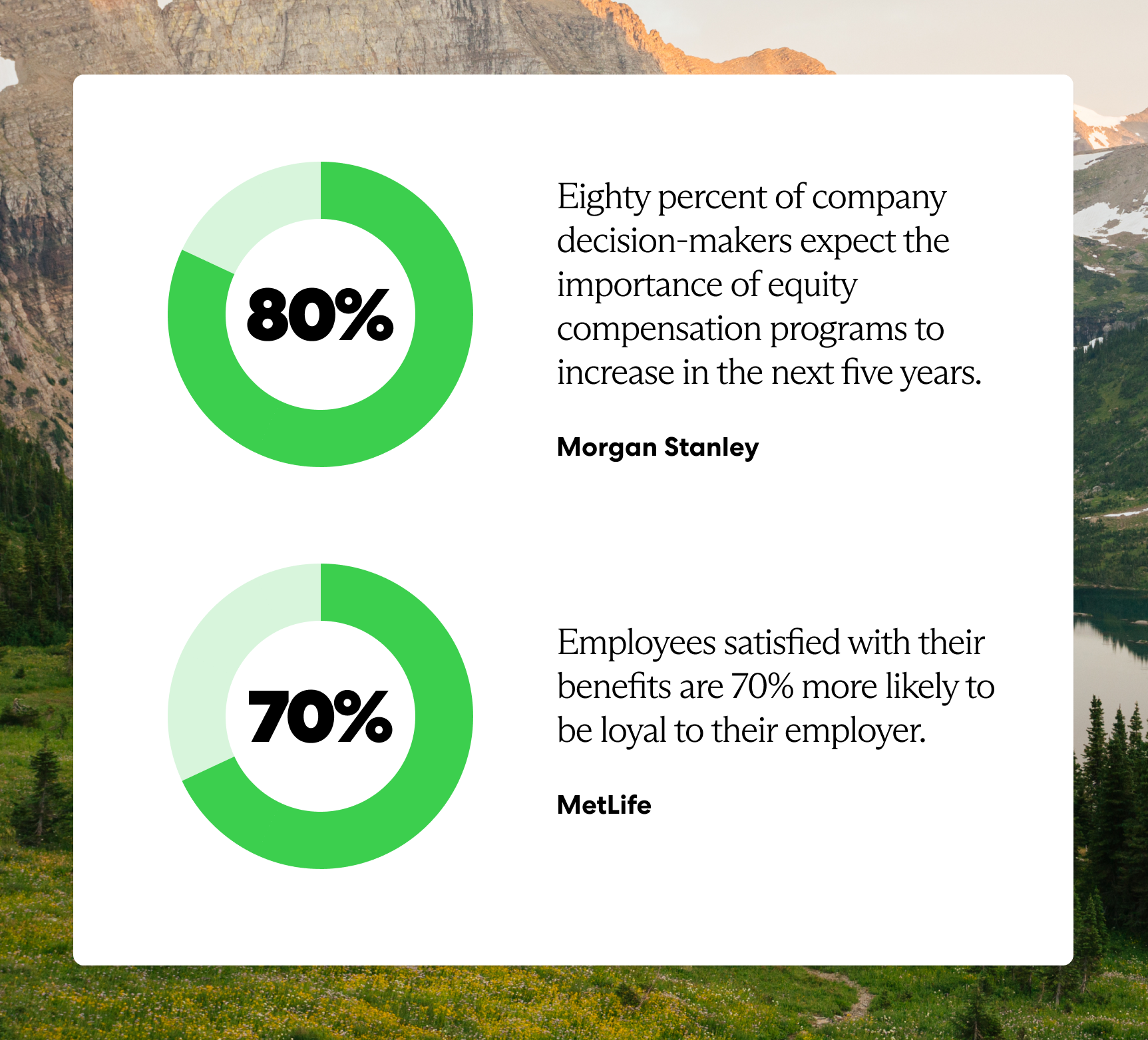 While engaging contractors gives you the agility to quickly onboard and offboard talent, it forces you to constantly cycle through candidates, creating endless work for your talent acquisition and HR teams. 
Engaging contractors also limits you to candidates willing to forego full-time employment perks like benefits and equity awards. If you're crossing borders to broaden your access to top talent, focusing only on contractors won't give you the breadth of candidates you need. 
Lastly, contractor classification laws differ from country to country—and the costs of misclassifying an employee as a contractor are high. In fact, Nike is currently at risk of $530 million in fines for misclassifying thousands of contractors around the world. If you're using contractors to grow your business across borders, take the time to ensure you're doing so compliantly. 
Partnering With an EOR 
An EOR helps you build teams and establish a presence in new markets quickly and compliantly. Using its global network of entities, your EOR provides the infrastructure you need to set up in-country operations in a matter of days. As a result, an EOR facilitates a truly agile approach to global expansion by helping you:
Build Empowered Teams Everywhere
Offer talent the flexibility they want by building a distributed workforce with talent spread across the globe—no need to have everyone reporting to one central office. Some EOR partners also help you offer locally tailored benefits packages and equity awards so you can hire qualified full-time employees rather than only sourcing contractors. 
Quickly Enter and Exit Markets Worldwide
Use your EOR's entity network to seamlessly pivot from one country to the next so you can test for market fit before investing significant amounts of time and money in setting up your own. Strategic EOR partners will also offer expertise and guidance as you plan your expansion strategy, then help you re-evaluate as you move forward. 
Simplify Global HR With the Right Technology
The right EOR partner will offer you all-in-one workforce management technology that allows you to manage everything from onboarding to payroll on one platform. When deciding between EOR providers, make sure their technology is fully integrative so you can easily connect it to any other platforms you might need.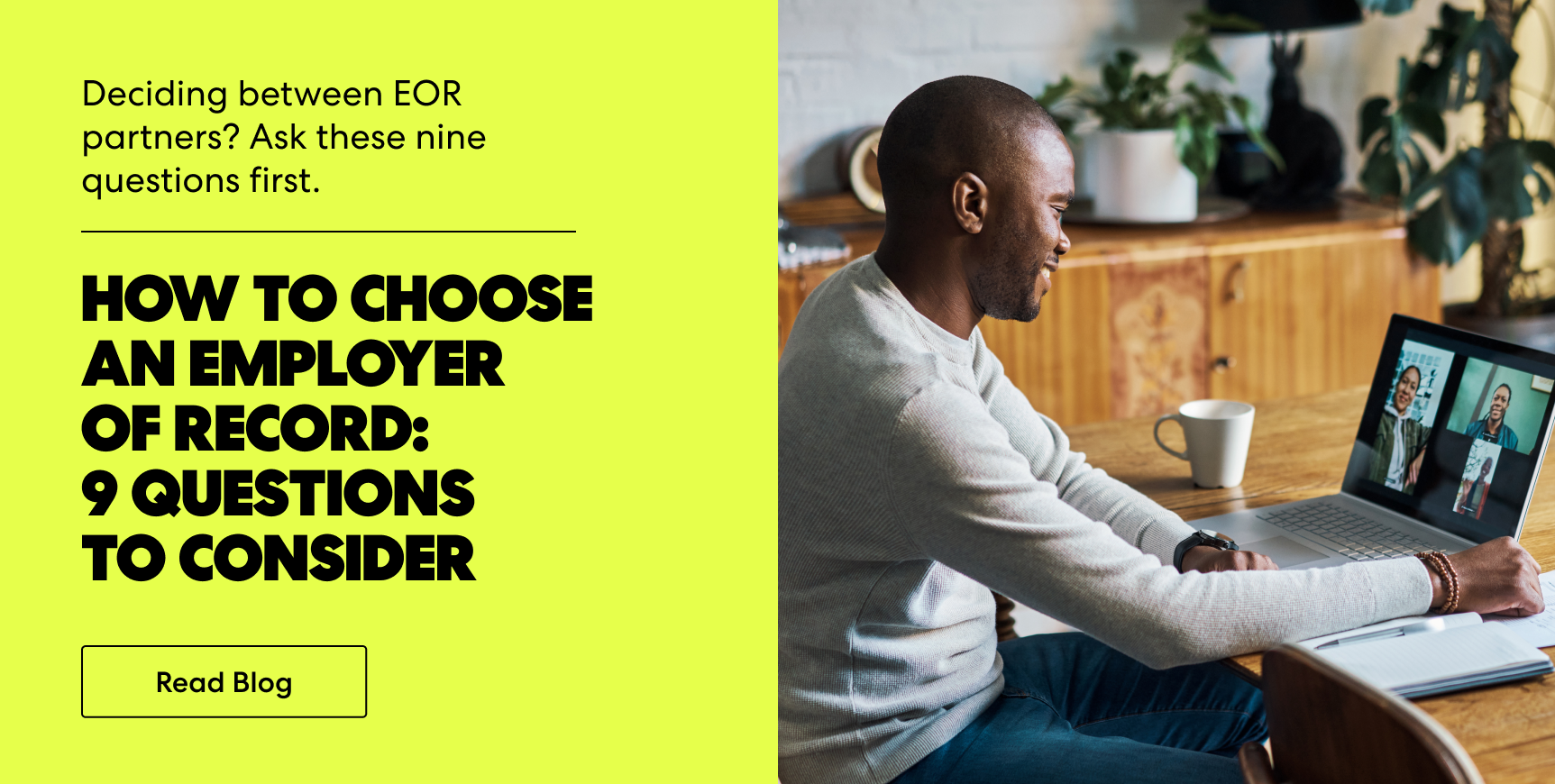 Pursue Opportunity Everywhere With Velocity Global
No matter why you want to bring your company across borders or where you're going, taking an agile approach helps you make the most of your efforts. Velocity Global's EOR solution gives you the global breadth, speed, and technology you need to stay nimble.
Since 2014, we've helped over 1,000 companies hire, pay, and support talent in more than 185 countries. Our worldwide network of entities means you can easily enter and exit markets without going through the entity setup process yourself. As a strategic partner with unrivaled local expertise, we help you develop an expansion plan that makes sense for your needs, then make adjustments in real time when needed. We also make life easier for your HR team by offering fully integrative global workforce management technology, along with benefits and equity awards that help attract and retain top global talent.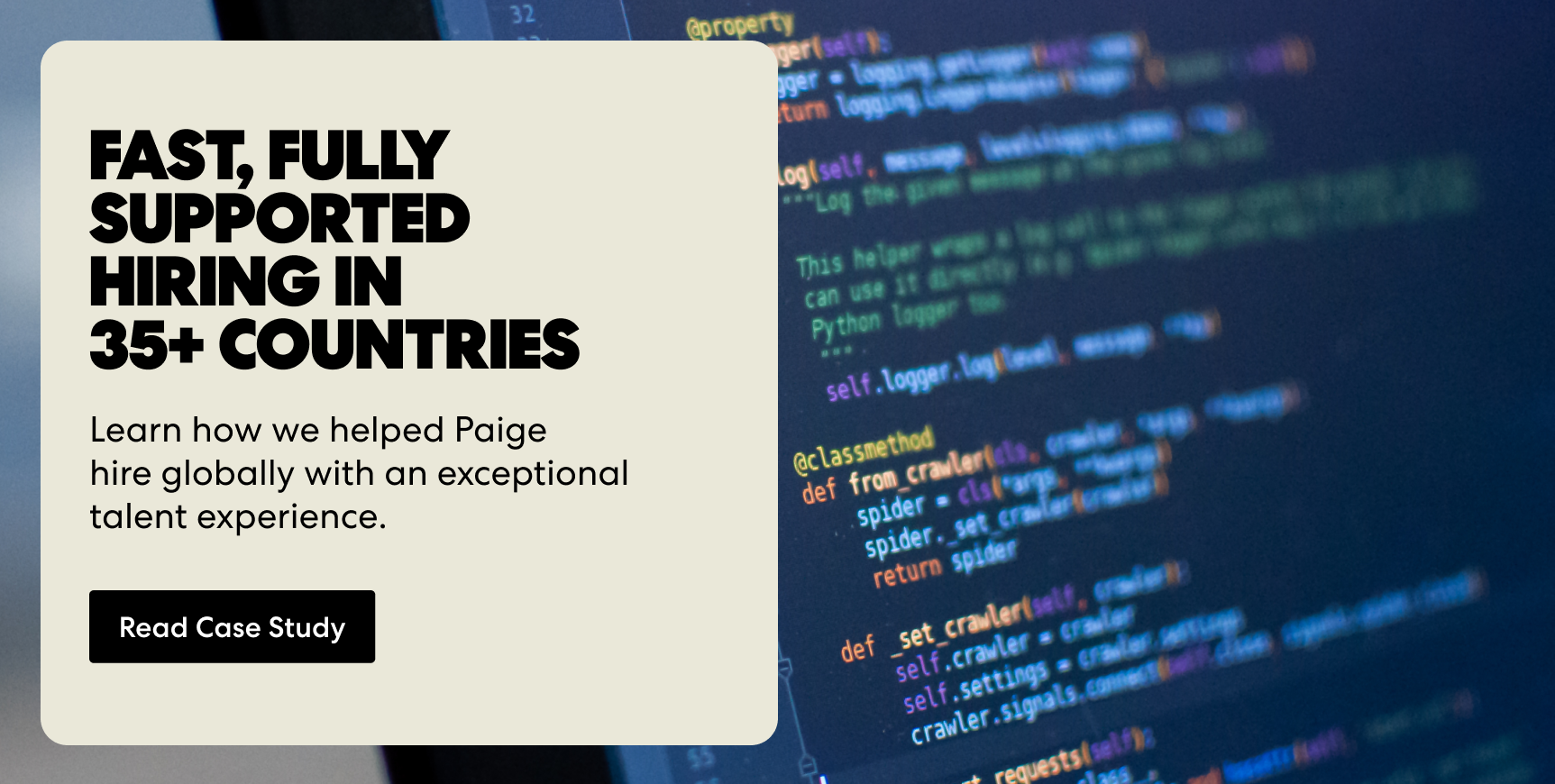 Ready to take an agile approach to global expansion? Download our guide or reach out today to find out how we can help.  
Share via: