Paige is a digital diagnostics company creating nextgen computational technologies that advance cancer pathology. Bringing together experts in fields from healthcare to machine learning, Paige uses AI to revolutionize the way doctors detect cancer, analyze and catalog patient information, and offer personalized treatments.
When COVID-19 forced Paige to temporarily close its New York office, the startup quickly discovered a game-changing benefit of going remote—global hiring. No longer restricted to its home market when sourcing talent, Paige enlisted several global employer of record (EOR) providers, including Velocity Global, to build and manage its international workforce. But balancing relationships created headaches for Paige's VP of Finance and Operations, David Andreasson, who wanted to consolidate workforce management with one partner.
"We developed our global hiring strategy as we grew, as is often the case with startups," Andreasson said. "I saw a need to create a strong relationship with one partner that could help us build teams and manage talent in the most number of countries."
Andreasson's ideal partner would not only offer comprehensive geographic coverage but also provide his workforce with an exceptional employee experience. Andreasson began auditing his current global EOR partners to determine which would best meet Paige's needs.
After consulting both his operations team and his talent working under global EOR partners, Andreasson decided that Velocity Global provided the all-encompassing service Paige needed. Originally referred to Paige by Insperity, an industry-leading domestic PEO provider, Velocity Global stood out for its global expertise and the unmatched employee experience it provided Paige's talent.
"You can't discount what a big life move it is for somebody to change jobs," Andreasson said. "When our supported employees need something in those situations, Velocity Global comes back to them right away. It's also the warmth and friendliness of their communication. These little things matter, and Velocity Global does a great job."
In just over a year of serving as Paige's sole global EOR partner, Velocity Global onboarded more than 35 supported employees across 11 countries. Along with providing exceptional workforce support, Andreasson credits Velocity Global with giving Paige the exact information it needs to quickly and confidently build teams in new countries.
"When my HR and recruitment team wants to know whether we can hire someone in a certain country, we don't need a big, long legal draft from our partner," Andreasson said. "We need clear and succinct information. Velocity Global gives us that."
Andreasson also appreciates Velocity Global's willingness to find creative solutions to challenges, such as customizing background checks to expedite onboarding or transitioning supported employees to Paige's newly established entity in the United Kingdom. At the end of the day, however, it all comes back to the talent experience.
"It's great to have all the growth in the world, but if talent leaves after six months, it's a huge strain on the business," Andreasson says. "It's extremely important we choose the right partner for hiring internationally. Velocity Global does the best job at that."
Paige's Challenge
After shifting to remote work during COVID-19, Paige partnered with several global employer of record (EOR) providers to manage its fast-growing distributed workforce.
Recognizing the inefficiency of working with multiple partners, Paige's VP of Finance and Operations, David Andreasson, needed one global EOR provider to oversee Paige's talent.
Andreasson's ideal partner offers full international coverage and provides an optimal employee experience for Paige's global workforce.
Velocity Global's Solution
After consulting Paige's supported employees and his own team, Andreasson determined Velocity Global was the ideal partner to support Paige's distributed workforce.
Velocity Global, which was referred to Paige by HR firm Insperity, distinguished itself from other global EOR providers with its comprehensive international expertise and top-level care of supported employees.
Andreasson specifically praised Velocity Global for its responsiveness, support, and human touch when onboarding Paige's new talent.
Shared Success
Velocity Global has onboarded and managed more than 35 Paige supported employees across 11 countries in just over a year.
Paige turns to Velocity Global for clear, reliable information on hiring considerations before sourcing talent in new countries.
In Velocity Global, Paige has a partner to facilitate fast international hiring and provide its distributed workforce with the high level of care and support it needs.
Share via:
Related Resources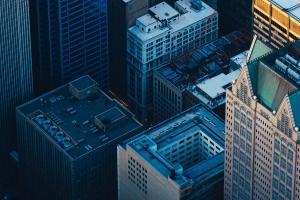 Converting Contractors and Offering Tech Integrations
Helping a fast-growing company improve data protections, streamline onboarding, and rapidly expand
Read this Case Study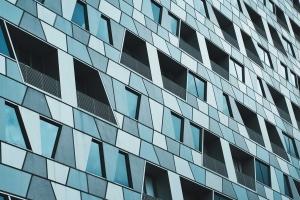 Maintaining a Global Dream Team
In this case study, learn how we worked with Dragonfly to transition talent during a divestiture.
Read this Case Study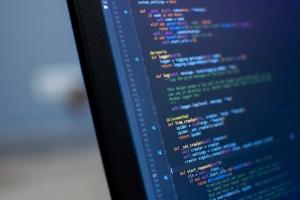 Simplifying Global Workforce Management
Learn how we helped Paige offer an exceptional talent experience in this case study.
Read this Case Study