ConsenSys is a global blockchain technology company that creates Ethereum solutions for developer and enterprisescale clients. The software company serves millions of users worldwide and handles billions of dollars in digital assets. Driven to create a decentralized world, ConsenSys is a remote-first company with a dispersed global workforce spread across 25 countries.
As a global leader in a rapidly growing niche industry, ConsenSys understood the importance of retaining top talent to stay ahead of the competition. When one of its most valuable developers wanted to relocate from the United Kingdom to Switzerland, ConsenSys knew it had to act fast. Delays in the immigration process could set back progress on a game-changing blockchain product the developer was leading—or cause the developer to consider other employment opportunities. "Finding qualified cryptocurrency experts has been a very big challenge for us," said Mansi Narang, Senior People Partner at ConsenSys. "We don't want to lose employees for relocation reasons." Because of the time and resources ConsenSys invested in hiring its developer—and his specialized, highly coveted skill set—the company recognized the business case for relocating him to Switzerland. ConsenSys employs a vast global workforce and is familiar with the challenges of international immigration, adhering to local labor laws, and managing pay and benefits for global workers. The company needed a solution that would expedite immigration and provide payroll and support after onboarding—without placing an extra burden on its HR and legal teams.
ConsenSys had previously worked with Velocity Global, utilizing its global Employer of Record (EOR) solution to manage over 80 team members across 25 countries. ConsenSys turned to its partner for a new service—Global Immigration— to help its developer relocate to Switzerland. Velocity Global's immigration team immediately got to work. With the end of the Brexit transition period rapidly approaching, the team needed to finalize immigration in a matter of weeks. To expedite the process, Velocity Global fast-tracked the completion of critical documents, continuously communicated with the ConsenSys team, and extended its internal year-end deadline for completing immigration services.
Less than three weeks after initial contact, ConsenSys successfully relocated its developer to Switzerland. Powered by Velocity Global's immigration expertise and expedited support, ConsenSys retained its employee and enabled his team to continue critical product development. The ConsenSys HR team appreciated the time savings and peace of mind provided by Velocity Global's full-service immigration solution. "Without Velocity Global, I would have to rely on my own research or a local lawyer to understand the process, fees, and deadlines," Narang said. "Velocity Global makes sure the process is 100% accurate, which saves me time and relieves stress about any legal problems that come with immigration." As remote work becomes more common, ConsenSys plans to increasingly utilize Velocity Global's Immigration and global EOR solutions. "Concentrating on one country for talent does not help us," Narang said. "We want our [supported] employees to work from different regions, and we want to hire the best international talent. Velocity Global helps us make that possible."
ConsenSys' Challenge
To retain an essential developer responsible for creating a proprietary blockchain product, ConsenSys needed a way to quickly and compliantly relocate the employee from the U.K. to Switzerland.
Well-versed in the challenges of managing an international workforce, ConsenSys looked for a way to avoid creating compliance and payroll burdens for its HR and legal teams.
Velocity Global's Solution
ConsenSys turned to Velocity Global—which already provided global employer of record (EOR) services for dozens of ConsenSys team members in over 20 countries—to streamline every aspect of the immigration process.
Racing to beat a rapidly approaching Brexit employment deadline, Velocity Global's immigration experts expedited the relocation process for ConsenSys' invaluable employee.
Shared Success
Within three weeks of contacting Velocity Global, ConsenSys successfully relocated the employee to Switzerland— ensuring product development operations continued uninterrupted.
ConsenSys continues to rely on Velocity Global to build and oversee its global workforce, helping it stay ahead of competitors in an increasingly remote world.
Share via:
Related Resources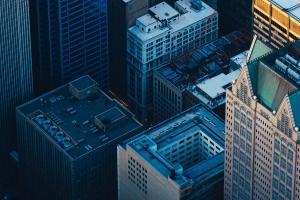 Converting Contractors and Offering Tech Integrations
Helping a fast-growing company improve data protections, streamline onboarding, and rapidly expand
Read this Case Study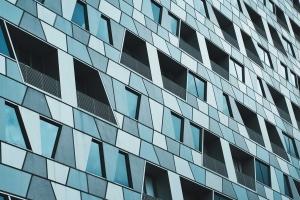 Maintaining a Global Dream Team
In this case study, learn how we worked with Dragonfly to transition talent during a divestiture.
Read this Case Study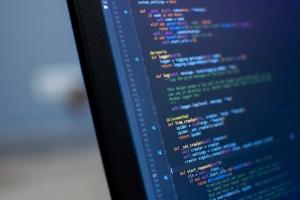 Simplifying Global Workforce Management
Learn how we helped Paige offer an exceptional talent experience in this case study.
Read this Case Study