ZAR
Currency, South African Rand, ZAR (R)
57.52 million
Population (26th largest)
$680.04 billion
Economy/GDP (33rd largest)
How can EOR help you
What it's like to hire in South Africa?
Benefits of hiring in South Africa
South Africa is the wealthiest and most populous country in the southern African region. In comparison to its neighbors, the country has the most equipped military, a strong industrial base, self-sufficiency in most goods, and a persistently buoyant economy in spite of a severe recession in 1991.
South Africa's economy is dependent on its richness of natural resources. The country's deposits of coal, diamonds, and gold significantly contribute to its economy. South Africa is one of the world's top coal producers. Roughly 40% of the country's coal production is used to generate energy.
The South African banking system is healthy, well-established, and effectively regulated. The country's financial markets compare highly to others in the developed world.
Foreign direct investment opportunities in South Africa are deeply sought after. Global corporations, such as General Electric, Nissan, IBM, and Cisco, announced major investment projects in 2019 alone. A variety of other multinational corporations are heavily investing in South Africa, including Google, Microsoft, BMW, and Toyota.
Challenges of hiring in South Africa
South Africa's agricultural sector faces obstacles as fluctuation in crop prices becomes more drastic with the depletion of important natural resources.
A large portion of the population, about 22%, lives in poverty, as inequality and the unemployment rate grows among young people.
The country's heavy dependence on volatile foreign capital and minerals, which is approximately 57% of its exports, leads to an economically unstable future. Those attributes have an unpredictable standing in the international market as they become exhausted.
Cultural nuances and must-knows of doing business in South Africa
It is commonplace in South African business culture to individually greet each and every colleague in the room, even when the group is large.
Punctuality is important to South Africans, therefore ensure you're on time for meetings.
South African business communication style is direct for clarity and mutual understanding. Meetings often include a detailed agenda, since preparedness and structure are highly expected.
When doing business in South Africa be aware of interjecting while another colleague is speaking, as it can be perceived as ill-mannered and discourteous.
Business is trust and relationship-oriented in South Africa. Trust is not usually formulated upon the first meeting between colleagues. Expect to establish a healthy business relationship over time. If South African colleagues are not familiar with a company, they will be hesitant to do business with it. Incorporating a third party to validate the company is wise in building trustworthiness.
South African work environments are hierarchical. Colleagues in higher positions have decision-making power.
In general, South Africans are loyal to their job and company since the unemployment rate is high. South Africans often remain at one company for the majority of their career.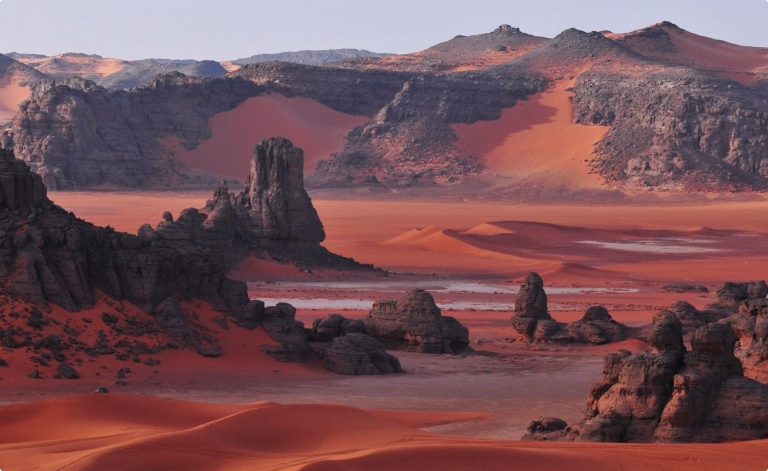 Wages and Salaries
Wages and Salaries in South Africa
Leave Entitlements
Leave Entitlements in South Africa
Benefits
Employment Benefits in South Africa
South Africa's government benefits programs are administered by a couple of its government agency authorities. The Department of Employment and Labor provides overall general supervision and administration of cash benefits to South African residents. The Department of Health and the National Health Insurance Scheme (NHI) provide and administer public sector health benefits and procedures to South African residents. Social security contributions are collected from employers and employees by the South African Social Security Agency (SASSA) to maintain the South African Social Security scheme. This scheme includes survivor benefits, short-term disability, long-term disability, old-age retirement pensions, healthcare, and paid leave entitlements.
Tax and Social Security in South Africa
Individuals are considered tax residents in one of the following circumstances:

They are residents of South Africa
They have been physically present in South Africa for a period or periods exceeding a cumulative 91 days during the year of assessment
They have been physically present in South Africa for a period or periods exceeding a cumulative 915 days within five years before the year of assessment

South African residents are lawfully required to pay income tax on their global income, while non-residents are taxed solely on their South African sourced income.
Tax thresholds in South Africa
The tax brackets for the South African tax year beginning on March 1, 2022, and ending on February 28, 2023, are as follows:

R0 to R226,000: 18%
R226,001 to R353,100: 26%
R353,101 to R488,700: 31%
R488,701 to R641,400: 36%
R641,401 to R817,600: 39%
R817,601 to R1,731,600: 41%
R1,731,601 and above: 45%
| | |
| --- | --- |
| Taxable Income | Tax Rate |
| R0 to R226,000 | 18% |
| R226,001 to R353,100 | 26% |
| R353,101 to R488,700 | 31% |
| R488,701 to R641,400 | 36% |
| R641,401 to R817,600 | 39% |
| R817,601 to R1,731,600 | 41% |
| R1,731,601 and above | 45% |
The corporate income tax rate in South Africa is 27%.
Health insurance in South Africa
South Africa's healthcare system is two-tiered, where the government subsidizes the public sector and the private sector is funded by individual private health insurance.
The country's public healthcare covers the majority of the population, roughly 80%. The public sector is notably underfunded and poorly managed, but most South Africans cannot afford the expensive cost of the private sector's healthcare.
South Africa does not have a universal healthcare system. An estimated 80% of the country's doctors work in the private healthcare system, serving around 20% of the population. In essence, South Africa's public healthcare system lacks resources, while its private system remains more developed.
Pension in South Africa
Employees are subject to eligibility requirements for the state's old-age retirement pension in South Africa. According to the South African Social Security Agency (SASSA), qualifying conditions for the state's old-age pension are as follows:

Be at least 60 years of age
Be a South African citizen, permanent resident, or refugee
Not receive other social benefits from the South African government
Not be cared for by another South African government institution
Not earn more than R86,280 while single or R172,560 while married
Not have assets worth more than R1,227,600 while single or R2,455,200 while married.

The pension's maximum amount is R1,980 per month. If insured employees are older than 75 years, they receive R2,000 per month.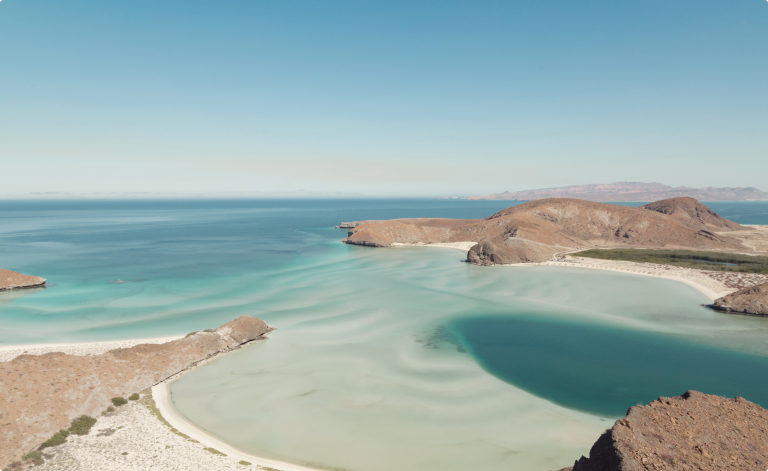 Payroll
Payroll in South Africa
Need to run payroll in South Africa? An employer of record in South Africa ensures accurate, timely and secure payroll for all of your supported employees.
Why here?
Why Work in South Africa?
South Africa is located on the very southern tip of Africa. The country's landmass is approximately two times the size of France. It's the most wealthy and populous country in the region. South Africa has the most industrialized, technologically advanced, and diversified economy in all of Africa.
As a prime international business partner on the continent, South Africa has deep deposits of natural resources, including gold, diamonds, and coal. It's one of the world's largest coal producers and its abundance of mineral riches attracts a multitude of foreign investments. Foreign direct investment is high in South Africa, with numerous worldwide corporations choosing the country for partnerships and long-term financing, especially due to its dependable and stable banking system and financial markets.
Those searching for reasons to work and live in South Africa can look forward to the highest quality of life index score in Africa, a relatively low cost of living compared to many international destinations, widely spoken English, and beautiful biodiversity. South Africans share cultural values with a heavy emphasis on respect for elders and authority, cooperation, hard work, entrepreneurism, and hospitality.
South Africa's climate is varied by subtropical and temperate conditions due to the South Atlantic Ocean, Indian Ocean, and the country's interior plateaus. There is a cool, wet climate in the east, a warm subtropical climate in the northeast, a Mediterranean climate in the southwest, and a dry desert environment in the west and northwest. Unlike Africa's countries along the equator, which only experience dry and rainy seasons, South Africa experiences all four seasons. South Africa's seasons occur during opposite months of the seasons in the Northern Hemisphere.
South Africa offers its residents and visitors a rich history and a host of natural wonders. The country's population is one of the most complex and diverse in the world, with 11 official languages and nine distinct provinces. South Africa's history is deep and multifaceted, as the Khoisan tribe were the first inhabitants of southern Africa and they are one of the earliest distinct groups of homo sapiens. The country's biodiversity is renowned around the world with 10 UNESCO world heritage sites and 21 national parks. South Africa is world-famous for its African animals and landscapes, including beaches and coastlines, mountain ranges, forests, and deserts. The country is also known for its wine production due to its natural ecosystems. The remarkable variety in plant and animal life is unmatched.
Traveling around South Africa is straightforward due to an organized network of public transit, Africa's best road system, and the continent's most comprehensive internal flight network. All areas of the country can be reached by bus, except for the most remote regions. South African buses are affordable and they normally include air conditioning and an onboard toilet.
South Africa is revered for its wide-ranging topography, unique natural beauty, and cultural diversity. South Africa is an ideal location if you're thinking of expanding your business in Africa.
Countries
More Countries We Serve
Click on the countries and links below to learn more about a new market or contact us for more information.