SAR
Currency, Saudi Arabian Riyal, SAR (ر.س, ﷼‎)
35.35 million
Population (41st largest)
$1.54 trillion
Economy/GDP (17th largest)
How can EOR help you
What it's like to hire in Saudi Arabia?
Benefits of hiring in Saudi Arabia
Saudi Arabia remains in the world's top twenty economies and accounts for 25% of the Arab GDP. The country's economy is oil-based, possessing about a quarter of the world's oil reserves. It holds a significant responsibility in the Organization of the Petroleum Exporting Countries (OPEC).
Saudi Arabia has the largest population in the Persian Gulf region. Half of the Saudi population is under 25 years of age. The country's populace is one of the fastest growing in the world.
Saudi Arabia introduced its 2030 program, which has strongly intensified the country's economic diversification efforts, by investing in Saudi public health, education, infrastructure, and tourism.
Saudi Arabia's education system molds its youth to be prepared and well-developed for international business by requiring English as a second language in schools. The Saudi business world primarily speaks English.
Challenges of hiring in Saudi Arabia
The Saudi Ministry of Labor's Saudization policy, officially known as the Saudi Nationalization Scheme or Nitaqat, enforces Saudi companies to prioritize hiring Saudi nationals instead of expatriates. The policy was implemented in 1985 and it has caused challenges for foreign companies to obtain Iqama residence visas and work permits for their non-Saudi citizen employees. An employer of record in Saudi Arabia helps navigate this tricky landscape and make hiring and onboarding new employees seamless.
The Saudi economy is heavily dependent on its oil sector, as it accounts for 60% of public revenues. As the world's climate increasingly changes, countries with economies dependent on natural resources are left vulnerable to instability.
Saudi Arabia is a Mulsim country, where Islamic Law, known as Sharia, is strictly enforced. For example, the LGBT community can be subject to severe penalties. Foreign companies allocate substantial legal resources to ensure their professional activities remain compliant.
Cultural nuances and must-knows of doing business in Saudi Arabia
Local laws require dressing modestly, covering shoulders and knees in public. It is best to dress formally for meetings and avoid a casual demeanor. Greet and communicate with colleagues by using full titles. Saudi business culture highly values respect and formality.
Business is based on a hierarchy of seniority position and age. Decision power is in the hands of the highest ranked colleague. However, elders are always given heightened respect, even when they are in lower positions of power in a company.
Unlike in the Western world, the Saudi working week is from Sunday to Thursday, with the weekend on Friday and Saturday for days of rest.
Personal relationships drive Saudi Arabia's business world. Saudis prefer to do business with colleagues they know and trust. They often want to know a great deal about their business partners so be prepared for a series of meetings before concluding deals.
Meetings are scheduled around daily prayers. When doing business in Saudi Arabia don't be surprised by meetings being paused if they interrupt prayer time.
There is generally not much urgency in meetings or business deals. Decisions are made slowly, as Saudi colleagues are focused on building confidence and loyalty to ensure business in the future.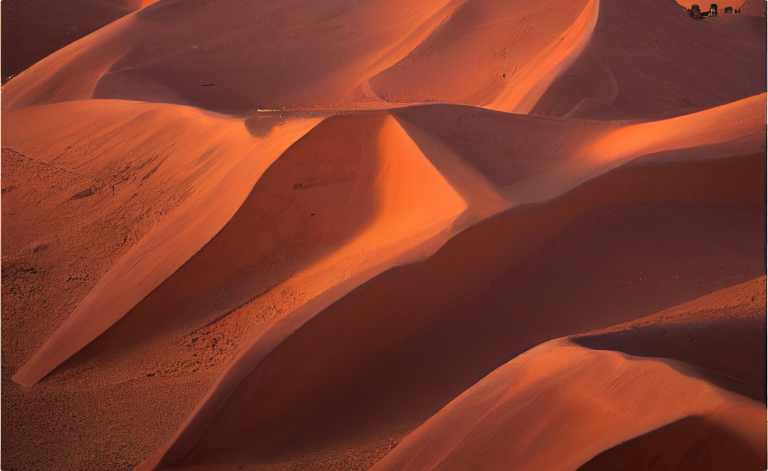 Wages and Salaries
Wages and Salaries in Saudi Arabia
Leave Entitlements
Leave Entitlements in Saudi Arabia
Benefits
Employment Benefits in Saudi Arabia
Saudi Arabia's government benefits programs are administered by the Ministry of Human Resources and Social Development and the General Organization for Social Insurance (GOSI). The Ministry was established in 2019 after the merging of the Ministry of Civil Service with the Ministry of Labor and Social Development. The Ministry administers the country's social protection system which includes survivor benefits, short-term disability, long-term disability, unemployment benefits, and paid leave entitlements. GOSIA collects contributions from employers and employees to maintain the Saudi Arabian Social Security scheme, which maintains old-age pensions.
Tax and Social Security in Saudi Arabia
There is no income tax for employees in Saudi Arabia.
Saudi employees pay 10% of their salary towards social security for the General Organization for Social Insurance (GOSI). Non-Saudi employees do not pay social security contributions.
Non-employment income is taxed as a permanent establishment. A non-resident without a permanent establishment, who receives income from within Saudi Arabia, is taxed based upon withholding tax regulations. Depending on the service and if the beneficiary is a related party, the tax rates range from 5%, 15%, and 20%. The withholding tax must be paid within the first ten days of the month, after the month where the payment was received.
The Saudi Arabian General Authority of Zakat and Tax (GAZT) collects Zakat and taxes. The GAZT issues companies a certificate as proof of payment since it's a prerequisite for operating in Saudi Arabia. Zakat base calculation varies by income and the income year is based on the lunar calendar. Zakat requires special consideration from professional assistance.
Tax thresholds in Saudi Arabia
The domestic withholding tax rate is 5% on dividends, 5% on interest, and 15% on royalties.
The corporate income tax rate in Saudi Arabia is 25%.
Health insurance in Saudi Arabia
Healthcare in Saudi Arabia is seen as a universal right. Saudi Arabia provides free healthcare to all Saudis and non-Saudis employed by the country's public sector, through the Ministry of Health. The Saudi government calls for non-Saudis working in the private sector to have medical insurance paid for by their employers. A unique feature of Saudi medical care is that it's supplied annually to more than 5 million visitors to the Holy Mosque in Makkah. The Saudi government provides medical care free of charge to Holy Mosque visitors through the Ministry of Health.
Pension in Saudi Arabia
Employees in Saudi Arabia are subject to eligibility requirements for the state's old-age retirement pension. Qualifying conditions for the state's old-age pension include being at least 58 years of age and submitting at least 120 months of contributions to the General Organization for Social Insurance (GOSI). With 300 months of social security contributions, retirement at any age is possible. The minimum old-age state pension is SAR1,984 per month.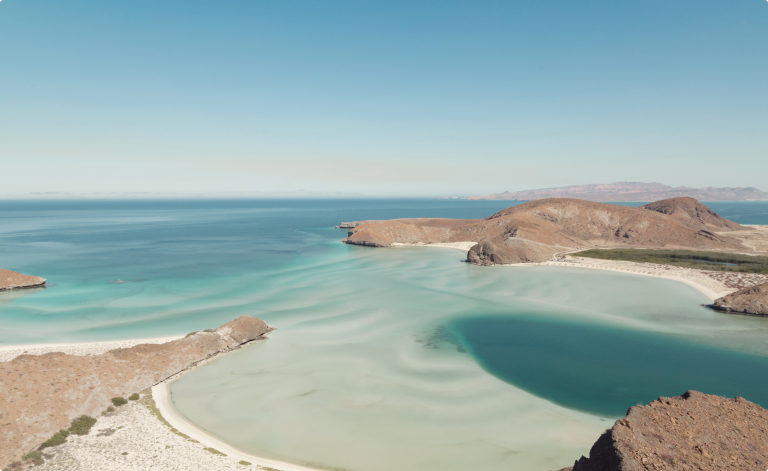 Payroll
Payroll in Saudi Arabia
An employer of record in Saudi Arabia removes the hassle of trying to navigate payroll laws so you can focus on your team.
Why here?
Why Work in Saudi Arabia?
Saudi Arabia is located in southwestern Asia. The Persian Gulf borders the country to the east and the Red Sea borders the west. Saudi Arabia is the only country in the world with a coastline along the Persian Gulf and Red Sea. It has the largest economy in the Middle East and the largest population in the Persian Gulf region.
It's a clever calculation to incorporate Saudi Arabia as an international business partner, since the country contains roughly a quarter of the world's oil reserves, half of the population is under 25 years of age, and English is commonly spoken. The Saudi workforce is developed to prosper in international business.
Those searching for reasons to work and live in Saudi Arabia can look forward to an income tax-free salary, a lower cost of living compared to other Middle Eastern countries, one of the lowest global crime rates, warm weather year round, and a spiritually rich culture. Saudis share cultural values influenced by Islam including strong family relationships, tradition, generosity, and hospitality.
The climate in Saudi Arabia is characterized by its desert. The country experiences warm, dry, high temperatures during the day and low temperatures at night. The province of Asir on the western coast is the exception, as it's affected by the Indian Ocean monsoons between October and March. Contrary to popular belief, Saudi Arabia has four distinct seasons and the temperatures are not always dry and hot. The country's terrain includes mountains, coral reefs, and beaches, all unimpaired by restrained tourism.
Saudi Arabia offers its residents and visitors a rich culture, composed of Islamic traditions. The country is world-famous for being Islam's birthplace and heartland. The Hajj is an annual Islamic pilgrimage to the city of Mecca in Saudi Arabia, which is known as the holiest city by Muslims. Millions of Muslims make the pilgrimage to Saudi Arabia every year. Additionally, the country is internationally recognized for its beautiful Arabian horses, traditional sword-wielding dance, the world's largest sand desert, and stunning architecture in mosques and palaces.
Saudi Arabia has a limited public transportation system. Most residents get around with their own vehicle or they hire a taxi. The country's bus system offers intercity transportation, as well as a railway line that runs through a couple major cities.
Saudi Arabia is revered for its history, spirituality, natural beauty, and architecture. If you're venturing to expand your business in the Middle Eastern and Arab world, Saudi Arabia is a keen option to explore.
Countries
More Countries We Serve
Click on the countries and links below to learn more about a new market or contact us for more information.