KRW
Currency, Korean won, ₩
How can EOR help you
What it's like to hire in Korea?
Benefits of hiring in Korea
Korea has the world's 14th-largest economy and is classified as a "high-income" country by the OECD (Organisation for Economic Co-operation and Development). Benefiting from rapid economic growth since the 1980s, Korea is now one of the world's most technologically advanced economies.
The World Bank ranks Korea as the world's fifth-easiest country in which to do business. The Korean government has cultivated a business environment friendly to foreign companies, and the country enjoys strong economic relationships with nearly every other Asian country.
Thanks in large part to its prominence in technology manufacturing and exports, Korea's private sector is thriving. Home to global brands like Samsung, LG, and Hyundai, Korea is one of the world's most prominent manufacturers of electronics and semiconductors.
Korea has a highly educated workforce, which benefits from significant inward investment from the Korean government.
The World Economic Forum ranks Korea as the sixth-most innovative country in the world. Similarly, the country ranks second globally in both patent applications per capita and research and development expenditures as a percentage of GDP.
Korea's populace is exceptionally technologically literate. The country has more fiber optical internet connections than any country in the world, and 96% of its population regularly uses the internet. Korea also ranks second in the world in electricity access.
Challenges when expanding into Korea
The Korean business world is highly gendered and patriarchal, which can create cultural incompatibilities for Western companies. All Korean men between the ages of 18-28 must complete two years of military service, creating a highly regimented business culture. The workforce tilts heavily male, with less than four women per every five men employed–a ratio that falls well below the OECD average.
Korea's workforce is aging, which affects the country's long-term economic outlook. The country's culture resists change and risk, creating an inflexible labor market that may face challenges adjusting to changing workforce demographics.
Korea's wealth is heavily concentrated amongst family-owned firms called chaebols. These powerful entities have enormous influence over both the business world and the government. Some Koreans blame chaebols for government corruption, a scarce startup culture, and widening income disparity.
Cultural nuances and must-knows for doing business
Pay close attention to the position and official titles of your Korean business partners. Korean culture is strongly hierarchical, and Koreans are highly deferential to age, experience, and status.
Prepare to exchange business cards with your Korean counterparts, as Koreans use business cards to convey and understand status. Take time to review the business card and address your partners accordingly. Leave business cards on the table for the duration of your meeting.
Bow when meeting your Korean counterparts. Shorter bows are acceptable when meeting a colleague of equal status, while more pronounced bows are customary when meeting someone of higher status or age.
Be punctual. Koreans see lateness as a sign of disrespect. If meeting in Seoul, give yourself plenty of time to arrive at a meeting. Traffic is often heavy, and taxis can be hard to find.
Act with modesty and approach delicate subjects with sensitivity. Koreans value their dignity, which they call kibub, or "face". As such, they prefer to avoid directly addressing confrontational situations, choosing instead to infer or imply. Avoid sensitive topics such as North Korea or political matters overall.
Dress formally for meetings. Men commonly wear dark suits and ties with white shirts. Women tend to wear darker or subdued colors and dress conservatively.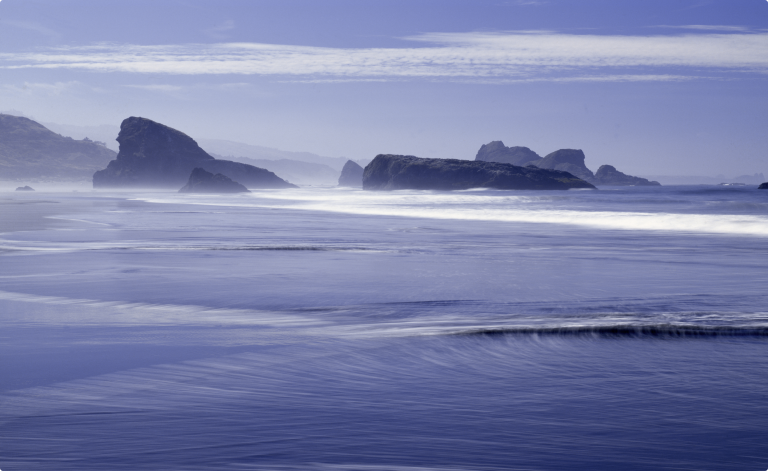 Employment Contracts
Employment Contracts in Korea
PTO & Benefits
Paid Time Off & Benefits
Payroll
Average workweek hours
Employees in Korea are limited to 40-hour work weeks and eight-hour workdays under the LSA.
Employees have the right to work an additional 12 hours of overtime per week, at their discretion. Employers must pay employees 150% of their normal wages for overtime hours worked.
Employees are entitled to 150% of their ordinary wages during night work, which ranges between 10 PM and 6 AM.
Employer Contributions
| | |
| --- | --- |
| Employer Contribution | Burden |
| National Pension | 4.5% |
| National Health Insurance | 3.68% |
| Employment Insurance | 1.05%-1.65%* |
| Accident Insurance | .73%-18.63%** |
| Total | 9.95%-28.45% |
* Percentage dependent upon a company's industry and number of employees
** Percentage dependent upon a company's industry
Choose Velocity Global
Expanding into an international market like Korea marks an exciting new chapter for your business. But global expansion also requires care and intention, as maintaining compliance with business and labor laws can be complex and time-consuming. That's where Velocity Global comes in.
Our International PEO solution covers every detail required for compliance in Korea, ensuring you're properly hiring, onboarding, and managing supported employees. By handling all the nuances required to smoothly operate in Korea, we allow you to focus on what really matters–ensuring your business thrives in a new market.
International PEO is up to 60% less costly and 90% faster than entity establishment. As a result, it saves you valuable time and money that you can reinvest back into core business initiatives. No matter what your long-term goals are or how many team members you're trying to support, we have the expertise and experience to back you every step of the way.
Ready to see how Velocity Global's International PEO can streamline your expansion? Reach out today.
Countries
More Countries We Serve
Click on the countries and links below to learn more about a new market or contact us for more information.