NT
Currency, New Taiwan Dollar
15th Ranked
Ease of Doing Business
HOW EOR CAN HELP
Benefits of hiring in Taiwan
Taiwan is the 11th most free economy in the world, according to the 2020 Index of Economic Freedom. The Taiwanese government recently simplified the foreign investment process, making it easier for international companies to set up and operate. The World Bank ranks Taiwan 15th in the world in terms of ease of doing business.
Taiwan has seen steady GDP growth for the past five years, earning top marks for macroeconomic stability in the most recent WEF (World Economic Forum) Global Competitiveness Report. The WEF ranks Taiwan as the 12th most-competitive economy in the world.
Known for its culture of innovation, Taiwan boasts a tech-savvy workforce. Global tech leaders like Microsoft, IBM, and Google rely heavily on Taiwanese workers, who make 90% of the world's laptops and 70% of the world's integrated circuits. Taiwan also ranks third globally in patent applications and fifth in research and development.
Taiwan has seen steady GDP growth for the past five years.
Taiwan faces a shortage of skilled labor. The 2020 Manpower Global Talent Shortage Report ranks Taiwan as one of ten countries worldwide where more than 65% of companies report difficulty finding qualified workers.
Taiwan's official language is Mandarin, and all business documents are written in this language. Taiwan ranks 40th out of 80 non-English-speaking countries in English proficiency, leading to potential language barriers with employees and business partners.
Taiwan's tumultuous history and relationship with China creates complications for companies doing business in-country. In 2018, China pressured foreign companies to acknowledge Taiwan as part of China, threatening to revoke operating privileges for companies that did not comply.
Taiwan's tumultuous history and relationship with China create complications for companies doing business in-country.
Nod your head or slightly bow when meeting business partners. Handshakes are also acceptable but are less common among women. Men should wait for a woman to extend her hand before shaking.
Arrive at meetings on time, as Taiwanese business culture highly prioritizes punctuality. Understand that your partners may not strictly adhere to meeting agendas, though they are serious about respecting deadlines.
Address colleagues by Mr., Mrs., or academic titles followed by surnames rather than by a first name. Greet the most senior member first. Be aware of official titles, which are very important in Taiwanese culture.
Communicate with politeness and sensitivity. Taiwanese culture emphasizes manners and modesty over directness. Proceed with tact when broaching potentially controversial conversation topics.
Dress formally for meetings. Men are expected to wear dark-colored suits, and it is acceptable for them to remove jackets during meetings. Women typically wear conservative business suits, dresses, or blouses.
Create two-sided business cards with text in English on one side and Mandarin on the other. Expect to exchange business cards after a meeting's initial introductions.
Move patiently through business dealings. Taiwanese businesspeople value Guan-xi, or their social networks. Understand that it takes time to earn trust and develop personal relationships with your Taiwanese colleagues.
Communicate with politeness and sensitivity. Taiwanese culture emphasizes manners and modesty over directness.
PAYROLL
Wages and salaries in Taiwan
Minimum wages and salaries in Taiwan

As of January 1, 2021:

Minimum hourly wage is NT $160.

Minimum monthly wage is NT $24,000.

Probation periods in Taiwan

Probationary periods are commonly practiced in Taiwan but are not mentioned in the country's LSA (Labour Standards Act). Employers must adhere to general LSA standards regarding termination and severance during probationary periods.

Bonus payments in Taiwan

Taiwan employers commonly reward employees with bonus payments. Employers must outline the specific bonus structure in their work rules.

Taiwan's Company Act mandates that employers pay employees a fixed amount or ratio of profit annually. Companies must specify this amount or ratio in their articles of incorporation. Companies are allowed to deduct losses, taxes, stock dividends, and legal reserves from the amount of money they allocate to employee bonuses.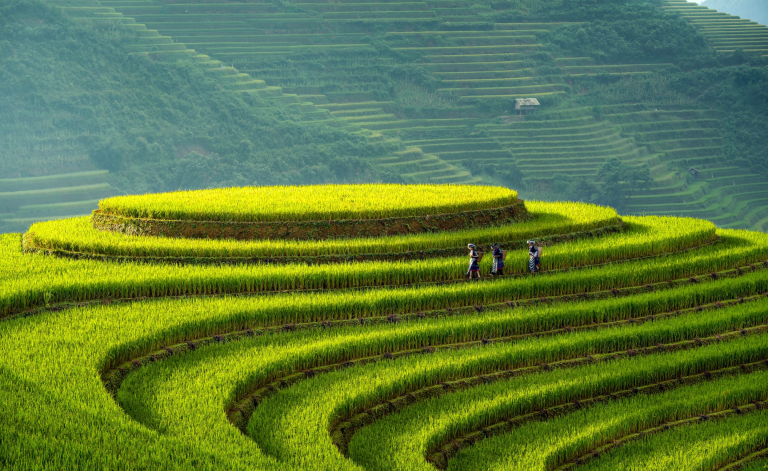 LEAVE
Leave entitlements in Taiwan
TERMINATION
Termination and notice periods in Taiwan
The LSA requires that employers provide employees with due notice before terminating employment. The notice periods are as follows:
| | |
| --- | --- |
| Notice Period | Employment Time |
| None | Less than three months |
| 10 days | Between three months and one year |
| 20 days | Between one and three years |
| 30 days | More than three years |
Employers can avoid notice period requirements when an employee:
Commits acts of violence against the employer, other employees, or the employer's family
Falsifies information that led to his or her hiring
Breaches his or her employment contract
Intentionally damages or abuse employer property
Disclose the employer's confidential information
Take excessive and unjustified time off work (either three consecutive unexcused days or six unexcused days per month)
Commit illegal acts which result in imprisonment
Employers are required to pay employees severance. Employees are entitled to one month of severance pay for each year they have continuously worked for an employer. An employer must provide severance pay proportionate to the months worked for employees who have worked for less than one year.
COUNTRIES
More Countries We Serve
Click on the countries and links below to learn more about a new market.
Get a global perspective with our resources